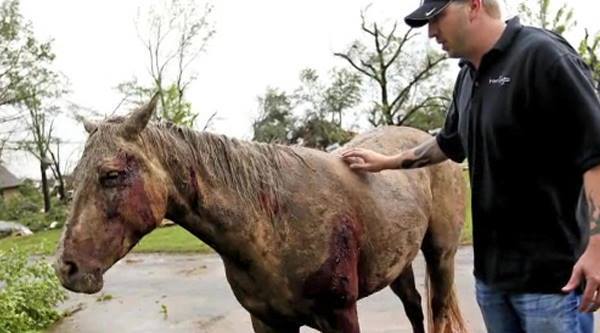 The United States Department of Agriculture is working to provide horse owners with information regarding their missing horses. For many, attention turns to the "pile of ponies" in town, the casualties no one could protect from the unpredictable
Prior to disposal, the horses are cataloged by the USDA, according to Kirby Smith, Public Information Manager, for ODAFF. Identifiable marks are photographed including brands, tattoos, and head-shots. Smith says about half of the estimated 200 hundred horses have been documented and removed from the area.
If you are looking for answers regarding your horse or small animal, please call the emergency response hotline at 405-837-7240. This is the first time this number is being released. When you call, please give a description of your missing horse or pet.
---
Resource: Rate My Horse Pro, http://www.ratemyhorsepro.com/news/oklahoma-officials-catalog-dead-horses-after-tornado.aspx