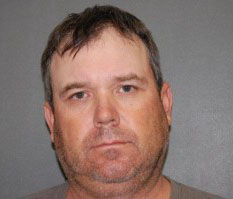 According to the Wagoner Tribune, Rusty Shane Munsell, 43, of Woodward, Oklahoma was arrested on September 10, 2014 and charged with theft of livestock.
Munsell purchased four horses with a check from a closed bank account. Munsell is being g held in custody in Wheeler County on a $50,000 bond.
Munsell is out on bond from a previous case in Hemphill County, Texas, where he purchased show pigs and sold them to children on a closed bank account.
One horse is still missing after three of the horses were recovered and return to their owner.
---
RESOURCE: Wagoner Tribune, http://wagonertribune.com/news/oklahoma-man-arrested-on-horse-theft-charges/article_c99cb6e4-4046-11e4-b2c2-c72a29f1ea59.html
---