By Debi Metcalfe, founder of Stolen Horse International, aka NetPosse.com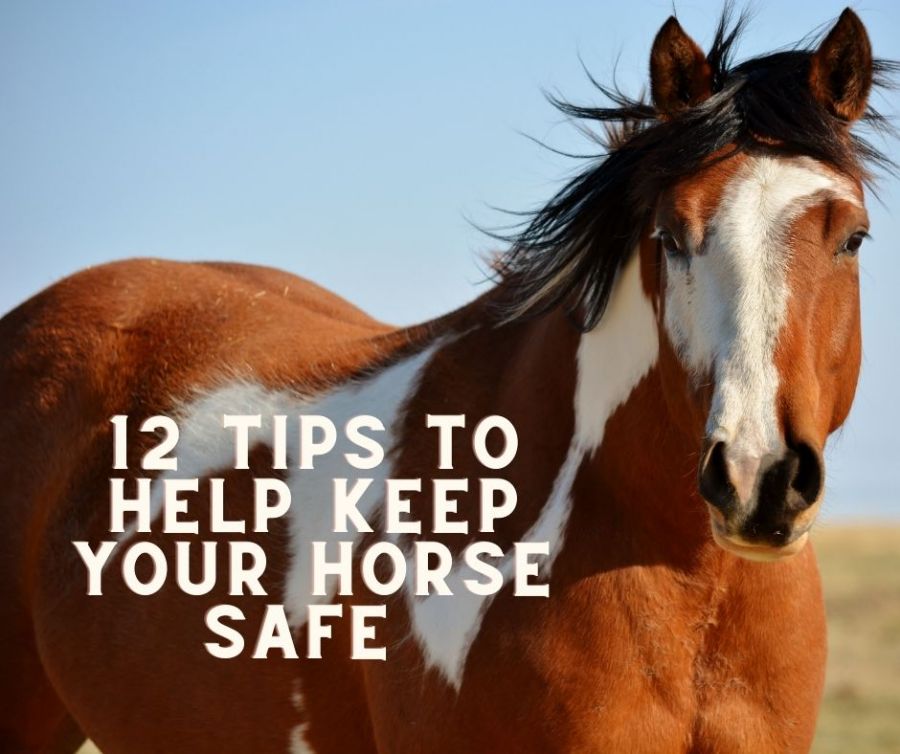 This article appeared in APHA's The Paint Horse Connection magazine.
We all have patterns in our lives that repeat. You are here when you want to be there, there when you want to be here, traveling for business when you want to be home, home when you need to be traveling, which sometimes cuts into your favorite activity; saddling up your horse and riding. What happens when you finally find time to ride only to open the door to the barn find your horse is not there?
With all of the disorder and mayhem that we often experience in our daily lives, we forget to take care of or don't even think about, protecting ourselves against horse theft. The recession has spurred cutbacks, layoffs, and, now, increased theft. With the economy tanking, security pros have seen a spike in old-time thievery. And what do people steal in recessionary times? Cash, clothes, cigarettes, copper – pretty much everything!
Just read the headlines in the news:
Did you know that Stolen Horse International is powered totally by volunteers? Many of our volunteers do only a few minutes of volunteering each week, while others offer a few hours. And most of the volunteer tasks only require using your keyboard and the Internet.

The results of the time spent each week helping us can be more rewarding than you can imagine. Any missing horse alert sent to a friend, who sends to a friend, who sends to a friend can somewhere down the line be the link in a chain of events that reunites a family with their horse. You may never know it, but if you are one of those links in the chain, then every horse you participate with when found is partly because of you.

How long does it take to print a flyer (from the website) and put it up at a horse event or at your local feed store or tack shop when you are in town?

"I want to start out by saying that I credit NetPosse with the successful return of Dandy!

In the end, it was the virtual flyer campaign that got people talking, and in a direct way, got people to listen to the gossip…and got Dandy identified," says Luann Houser about her paint stallion who disappeared from his Ohio pasture in 2004.

We need volunteers, and APHA victims need help to find their horses no matter how they are lost. You may even be the one who finds Wombat or Dakota and brings them home.
Gas theft on the rise
Auto theft on the rise
Identity theft and fraud on the rise
Dog theft on the rise
Cattle theft on the rise
Horse theft on the rise
Yes, you did read the last one right. Horse theft did not go out with the "old west days" and is alive and doing well!
It was only because of the theft of our horse Idaho in 1997 that Harold and I became aware of just how many horses go missing each year from all around the world. The scale of the problem is huge. In fact, it is terrifying.
I have asked myself many times, "Why did I not know about this? Am I that naïve or is it the fact that the problem itself is not well-publicized for whatever reason?" Are you as naïve today as we were back then? How many of the following cases have you heard about in the news? Let's start with one story, which has been making headlines for almost a year.
The 21st known Florida horse was found butchered in Homestead on October 31st. Several of these horses have been butchered right in their stalls or in their pastures. This young mare was found in pieces by horse owners who were out for a trail ride at a scene described by officials as gruesome. It is clear the horse was stolen from someone and that she was well taken care of, but where did she come from? Without identification, we may never know.
These Florida stories go much deeper than what I have seen written or broadcast across the airwaves. I was disappointed to see that most of the media outlets completely put the cart before the horse and missed the first real problem in this terrible situation in Florida. While some have been attacked on their own property many of the horses have been STOLEN first, and how long has it been going on undetected?
Take a look at the horses we have listed in Florida on our site at www.netposse.com. I have to wonder how many of these unfound horses have ended up like the ones discovered butchered and we just don't know it yet. How many of their carcasses have not been found? How much of this is happening around the country and is going unnoticed? And how many more horses have suffered this same fate unbeknownst to the horse owners or the public?
Geronimo, a paint horse, was one of the 21 horses reported butchered in southeastern Florida, mostly in Miami-Dade County. Before Geronimo's theft, his home was a 10-acre pasture in a rural area of the county. His heartbroken owner, Ivonne Rodriquez says, "He was irreplaceable."
There are other thefts of paint horses around the country that have gone unsolved, a few of which follow.
Dakota, a beautiful 4-year-old paint horse mare was stolen in May of 2007 from Miami-Dade County when the fence was cut. Owner Christine Hart remembers her fondly, "I really miss Dakota. I miss going out for our rides. I just pray that nothing bad has happened to her. I feel like I will never find her. It's like she just vanished."
Cindy Eastland, whose 8-year-old pregnant paint mare GRP Elegant Ease (Easy) disappeared from her Missouri pasture in 2008, recently stated, "It's been over a year now, and I continue to search pastures, sale barns, the Internet and everywhere else I can think of. Friends also continue to search and keep their eyes and ears open. I will continue to search and they [the foal] will someday come home."
Silver Ladd, a 3-year old APHA gelding owned by Stacie Ones went missing from his Wyoming pasture in May 2009. "I have come to hope that whoever took Silver took him to a loving home and are taking good care of him. Wayne and I will never stop looking for our Silver Ladd, and maybe someday, God willing, he will find his way home to us," says Stacie about Silver's theft.
And few people would argue that girls and horses seem to have a special connection. No one knows that connection more than Kaitlynn Bilskie, owner of Max, a 14-year-old paint barrel horse stolen from Illinois in August 2008, and Casey Earls, owner of Wombat, a 10-year-old paint gelding stolen from Oklahoma in July 2005.
A year ago, I asked Kaitlynn how she felt about Max's theft. Her reply tells the story of almost every missing horse victim with whom I have spoken over the years.
"I cannot concentrate in school, focus on homework, watch TV, or even go to sleep without thinking about him. He was my best friend and my whole life. You can't just pretend it never happened or search for a few months and forget about it," Kaitlynn said.
On October 4, 2009, 58 weeks after the theft of her horse, a phone call to Kaitlynn Bilskie's step-father, Keith Caughran, brought the news the family had been waiting to hear.
Kaitlynn, in a recent letter to me, states, "Just then, Keith got a call. This lady had seen a flyer made by NetPosse.com and posted up by my Internet friend, Jody Sherman in Missouri." She continues, "I was so excited that I couldn't hold still! The good Lord knew we needed a miracle, and it was a miracle that we got!"
Out of the thousands of horse theft cases I have dealt with over the past eleven years, many like Kaitlynn Bilskie's story have had happy endings. For those unsolved, our nonprofit organization continues to search for missing horses until the horse is found and the owner has closure.
All grown up, Casey Earls still searches for Wombat, the loudly colored paint with a diamond JE brand. If you see him she wants you to call.
"I am now nineteen, and I still think about Wombat, that clown of a horse I had, every single day, and I still follow trailers and look in every pasture I come to. I have taken many calls over the years from people who think they might have found Wombat, only to find that it is not really him. I really appreciate these phone calls, because that means that people still care and that they will never give up either. That is what NetPosse is really all about, the power of one."
The possibility that horses will be stolen and slaughtered is something that cannot be cast aside. However, the facts of the cases need to be studied individually and owners need to deal with the first issue at hand: How to protect our horses.
Put warning signs up to ward off intruders.
Start a neighborhood "horse watch" in your community.
Notify close neighbors and friends when you leave by sending a "horse sitter" type of list to them by email.
Do not leave home for extended periods of time without having someone stay on your property.
Bolt your gates.
Put up motion lighting as well as a farm light on the property.
Add animal alarms to your farm like barking dogs, guineas, donkeys, peacocks, etc.
Add video cameras or deer cam surveillance to your property
ID your horses with visible ID as well as a microchip number. One may deter the thieves from your property and the other can ID your horse if the worst happens.
Move horses closer to your house when sleeping and away from roads or easy entry to your property.
Remove bushes or equipment that may act as a protective cover for someone on your property.
Report suspicious activity to law enforcement. Make sure you get tag numbers from vehicles. Use the cell phone to record pictures of vehicles, tags, and people.
I hope you are beginning to understand that none of us are immune to theft unless we watch our horses 24 hours a day ourselves. Theft does affect all breeds, all disciplines, and values. Thieves come from all walks of life from the drunk that needs a ride home after a party to the professionals in the horse industry to the drug dealer needing money for a fix.
Too often their job is easy – thanks to us – the unsuspecting horse owner. You have read this article and now you have the knowledge to help yourself and your horses. You are now "one," and at NetPosse.com, we never underestimate the power of one.