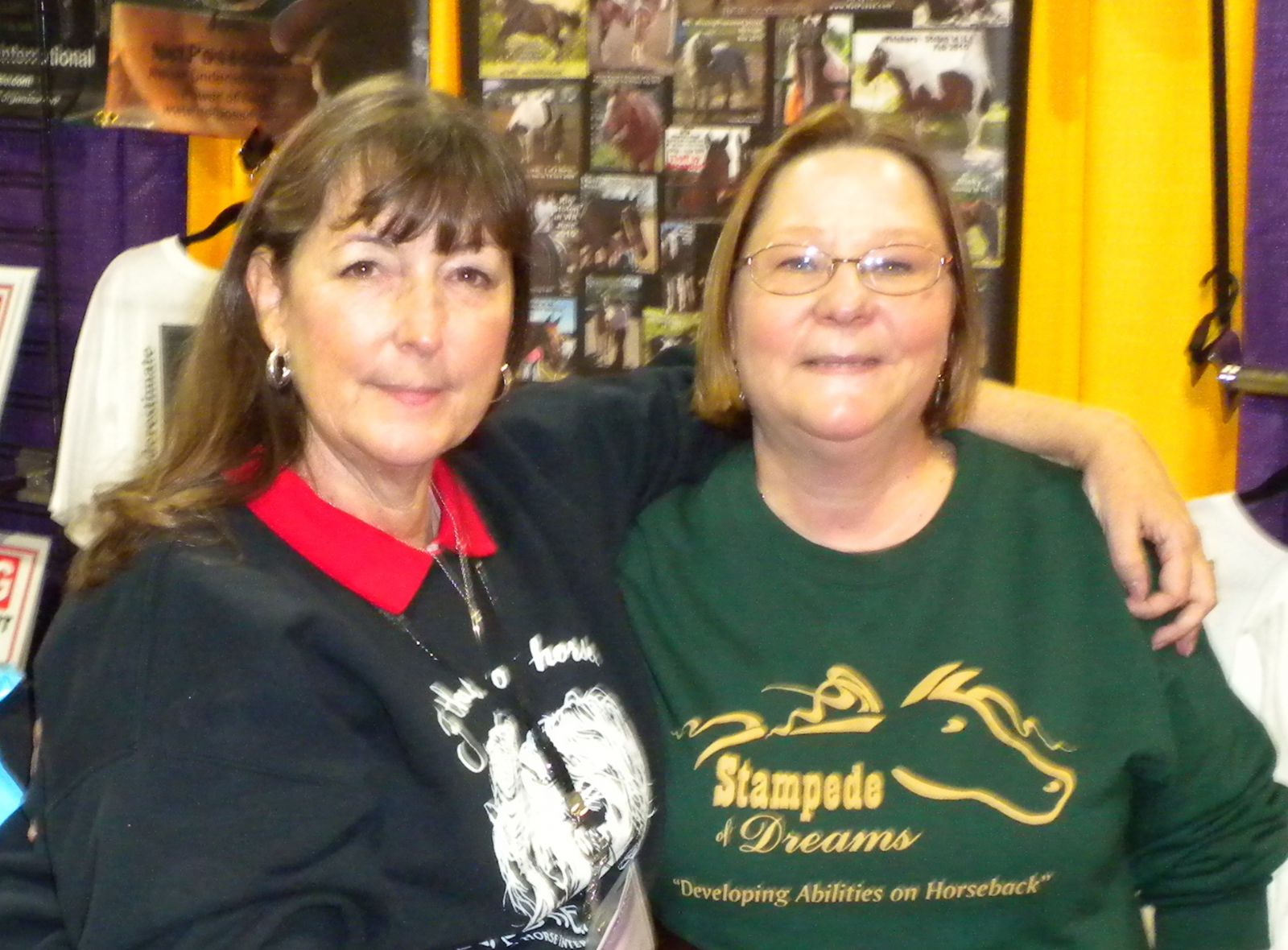 by Debi Metcalfe
Norwalk, Ohio – Sandra L. (Sweet) Lovato, 54, of Norwalk, Ohio, passed away Wednesday, September 03, 2014, from injuries sustained from a car accident. She was born December 15, 1959, in Norwalk, Ohio to the late Charles and Hazel Fern Sweet.
The horse world has lost one of our own, one who was a lifelong horse enthusiast.
She was President for the Wooden Horse Corporation, a family-owned company that produces the Equicizer, that she started with her husband and love of her life, Frankie Lovato, Jr.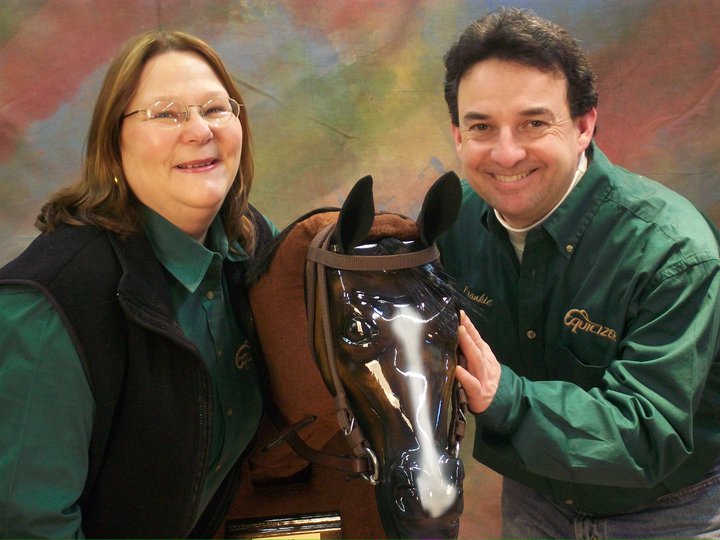 It is because of our work with horses through Stolen Horse International and Sandy's in the Wooden Horse business that I was able to meet Sandy and Frankie many years ago at a horse expo. We became friends instantly.
"The essential joy of being with horses is that it brings us in contact with the rare elements of grace, beauty, spirit, and freedom." - Sharon Ralls Lemon
And in my case horses brought me in contact with a friend who encompassed all of these qualities as well.

Over the years we have talked on the phone and through Facebook, always meeting up at their booth, which was always busy with children riding the Equalizer or at the Stolen Horse International booth for a little chat. Even when Sandy and Frankie didn't have a booth she always came by to see us.
Many times Sandy and Frankie supported one of our programs to bring horses home. Sandy volunteered for several different projects over the years for Stolen Horse International. Many a time Sandy was here just to talk either about the trials and tribulations of running a business, nonprofit or otherwise, or as just as a friend.
She was always there for me on Facebook cheering me on with comments like the following.
Sandy Sweet-Lovato - "Thinking about you today! Love the great PR and older success stories that have been posted! Big hug coming your way! (3/1, 11:09am)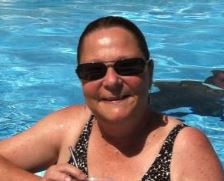 I last talked to Sandy via Facebook on August 27th, and afterward on the phone as we discussed her pool picture and our vacation plans. That picture will remain etched in my brain because she looked so happy with that big smile of hers. (And yes Sandy, I did keep my promise.)
Who could know that just a few days later that smile that always brightens my day, would be gone?
Our condolences go out to Frankie and his family today and for the days that come. There is no way we can know the depth of your loss for such a tragic loss of such a wonderful loving person. We will keep your family in our thoughts and prayers.
Sandy, ole friend you will be missed by all of us here at Stolen Horse International, especially me.
Friends may call on Friday, September 5, 2014, from 4:00 p.m. until 7:00 p.m. in Walker Funeral Home, 98 West Main St., Norwalk, Ohio. Mass of Christian burial will be held on Saturday, September 6, 2014, at 10:00 a.m. in St. Paul Catholic Church, 91 East Main St., Norwalk, Ohio. Rev. Kenneth Morman will officiate.
Click Here to go to Sandy Lavato's Obituary at Walker Funeral Home.