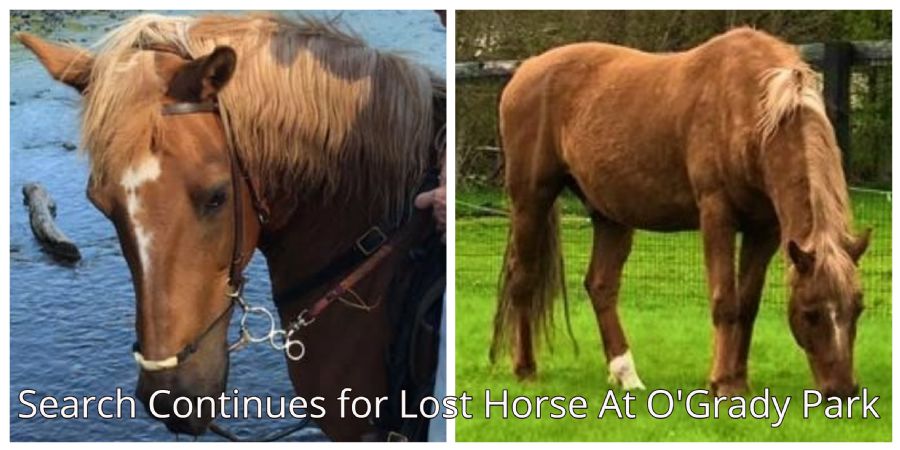 AUBURN, WA – Neighbors and hikers have been searching the O'Grady Park trails in Auburn, Washington for a palomino gelding who went missing on Friday, July 31, 2020.
"He was completely tacked up, black saddle, turquoise saddle pad, and a beige halter," says Jan Aadland Rannow, owner of the palomino gelding. "Please keep an eye out for him."
According to Jan's Facebook page, there have been no leads on the missing horse. A friend used his drone to cover part of the park.
There is a $3000 reward for the safe return of Jan's horse.
Jan says on an August 4th Facebook post, "Please keep praying for him. We're not giving up!"
For more information, or to report a sighting of the horse, Call Jan at 253-306-1936