According to a news story reported by AL.com on August 17, 2016: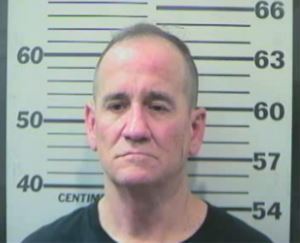 Robert Golden
Photo Credit: Mobile County Sheriff's Office
A Prichard police officer was arrested on Wednesday, August 17, 2016 after he allegedly injured a female during an altercation, Mobile County Sheriff's Office said.
Sgt. Robert Golden was off duty when the fight occurred Tuesday night at a residence on Sherry Road. According to the news story, the victim called the sheriff's office about a lost horse that wandered onto her property. The deputy came to the home and investigated the situation.
The article went on to say that according to the Sheriff Office, Golden came to the house after the deputy left and accused the female of stealing the horse. It is unknown at this time if Golden owns the horse.
For the full story, please visit: http://www.al.com/news/mobile/index.ssf/2016/08/fight_over_a_lost_horse_leads.html
Resource: AL.com, Written by Jonece Starr Dunigan on August 17, 2016 at 9:33 PM, updated August 17, 2016 at 9:42 PM