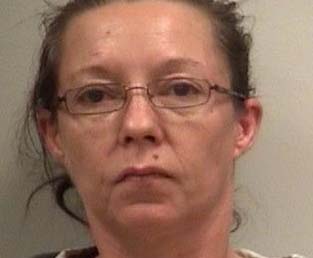 People ask us often why anyone would steal a horse? I tell them there are many reasons from doing it for money, revenge or just a ramdom fleeting thought of a drunk needing a ride home on a Saturday night.
Well, here ya go! Here is a new twist on drunk person needing a ride.
What was she thinking when she thought she'd steal a horse to go rob a store? How fast was that gettaway gong to be?
All kidding aside, it is true that people steal horses for many reasons. You never know when it can happen to you so it is best to be prepared.
Sign up for an account on NetPosse.com and then look at our helpful article, Quick Horse Theft Prevention Tips, on the website.
Go to the black tool bar and click on the SERVICES tab and you will find the article in our RESOURCE center. You must have one of our free accounts to read, print and share these tips.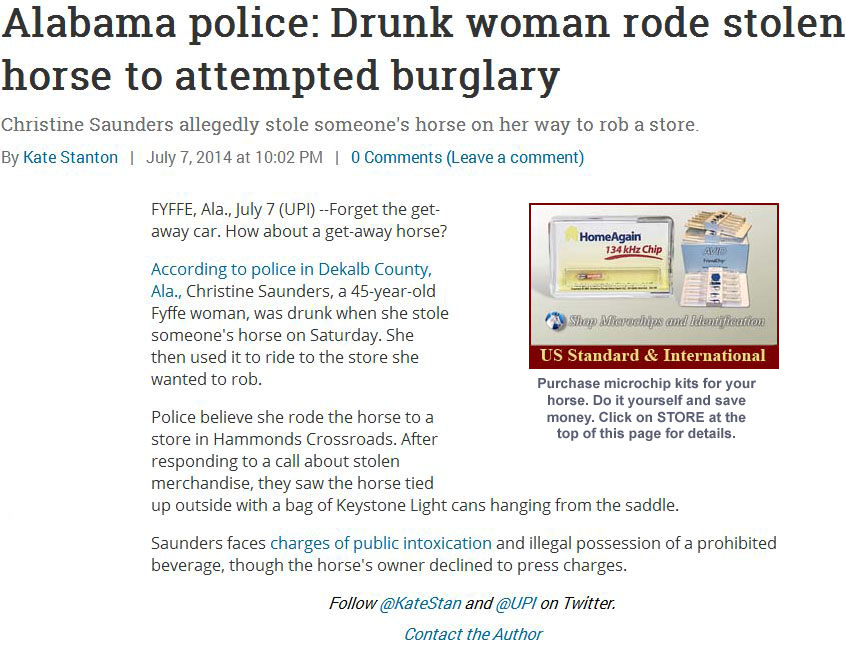 RESOURCE: http://www.upi.com/Odd_News/2014/07/07/Alabama-police-Drunk-woman-rode-stolen-horse-to-attempted-burglary/1431404784105/#ixzz36rtRQ5dG
---
More on this story:
Sheriff Jimmy Harris said his office got a call about an intoxicated woman stealing merchandise from a store at Hammonds Crossroads Saturday evening. Deputies and Fyffe police responded and say they found her carrying the stolen items. Authorities also found a horse tied outside the store and believe she rode it there. The horse was returned to its owner who did not press charges.
Deputies say the woman, 45-year-old Christine Saunders of Fyffe, was drunk. They say they found beer in a shopping bag tied to the horse.
Read full article here: http://www.al.com/news/huntsville/index.ssf/2014/07/dekalb_county_sheriff_drunk_wo.html