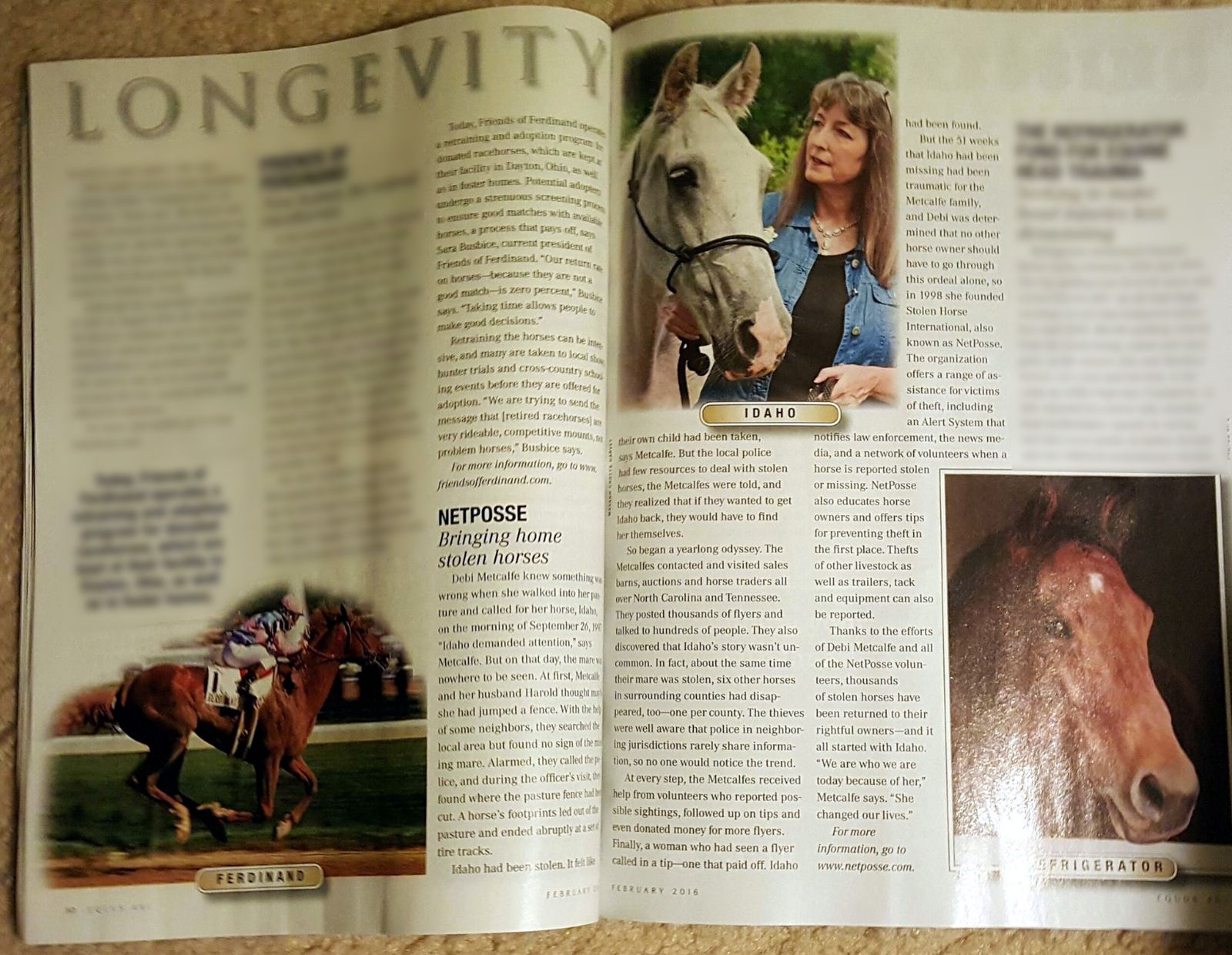 Check out page 50 (Feb. 2016 issue) to read about NetPosse and Idaho, the horse that inspired Stolen Horse International.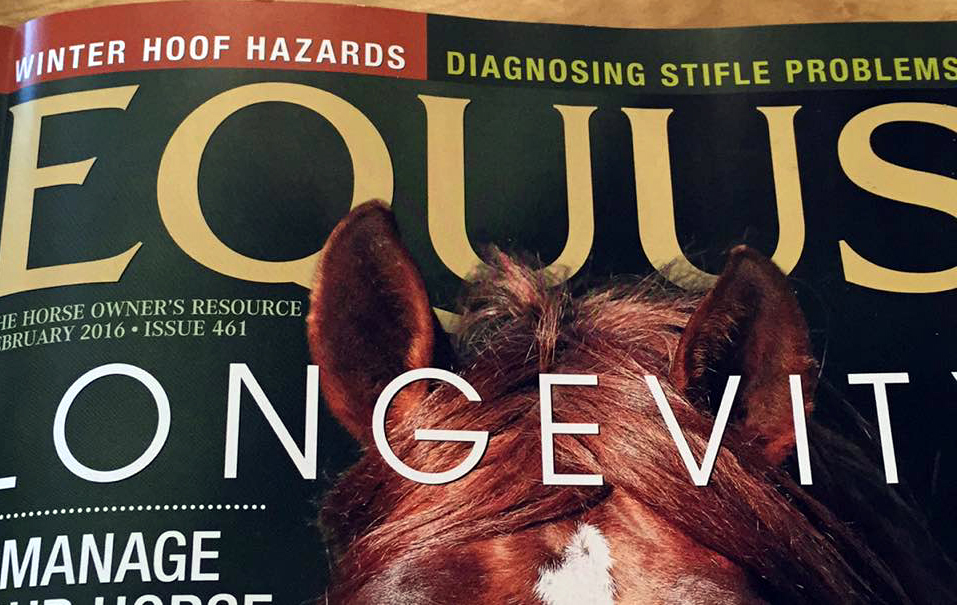 idaho, now age 30, the face for Stolen Horse International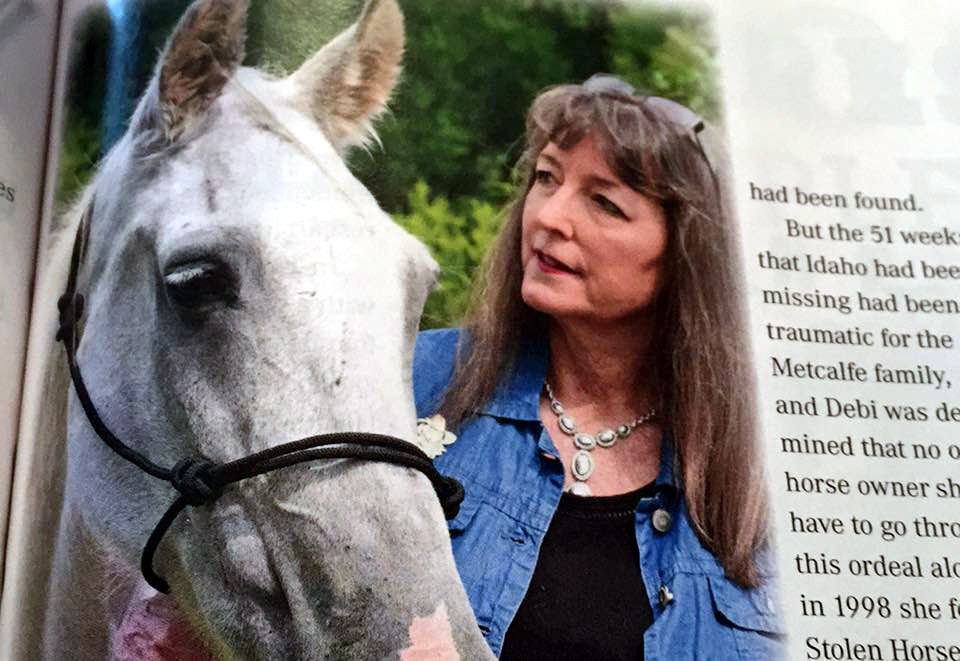 Stolen Horse International would like to thank Equus Magazine and the author Heather Smith Thomas for this article for this honor. Idaho means so much to so many victims. Yet, so many people do not know that she is the face and inspiration behind this nonprofit organization. We would not be here today without the theft of this one horse in 1997.