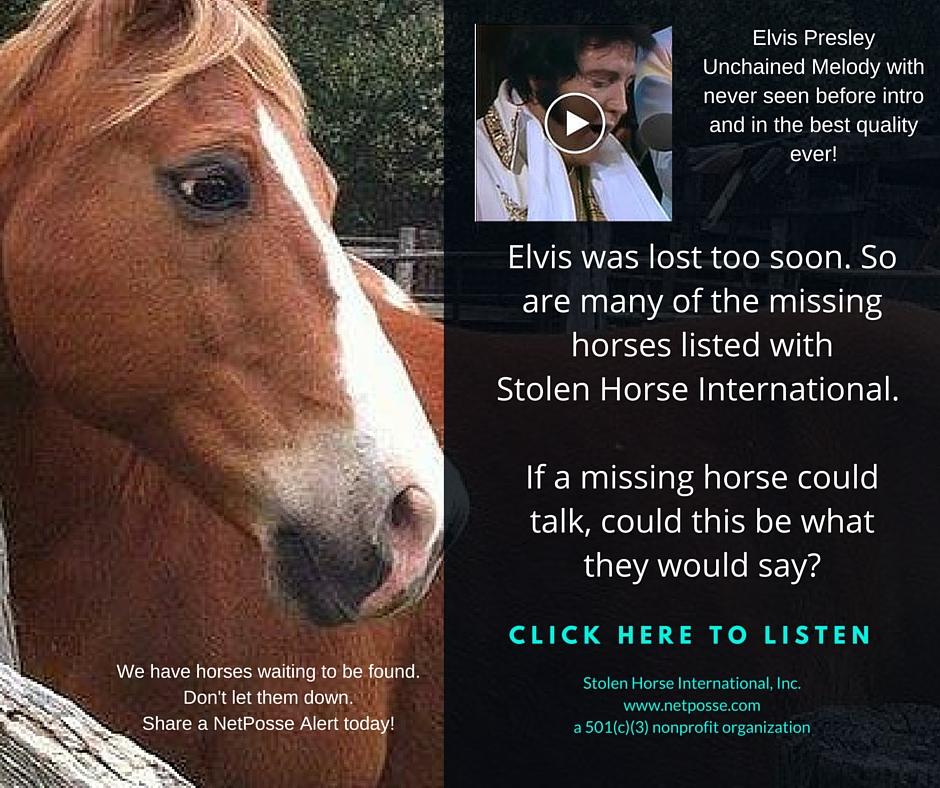 Looking to Us to Bring Them Home
This song not only makes us think fo one talented man gone too soon, but also of all of our missing horses and their families that are lost without their beloved horses.
But what if a horse could talk? Would this be how they feel? Could this be their song?
This may sound a little cheezy for those who have never had the experience of losing a horse too soon from theft, disaster or any other situation. For those who have, like many of us here at Stolen Horse International, this song touches home very clearly.
Please listen to not only the words, but to the soul of this very special "Unchained Melody".
Ramdom Acts of Kindness
Take a moment today and do the following.
Go to the top of the page.

Click REPORTS

Pick a report of any missing horse

Post it to your Facebook page or other social media.

Print a flyer and post it in your community.

Contact the owner from by email (from their webpage here) and let them know what you did for them and that you care.
It will not take much of your time, we promise. The reward in doing so may be far greater than you expect.
Never Underestimate the Power of One!
Now that one is you! Pay it forward today. Share this with a friends and ask them to do the same. Thank you.