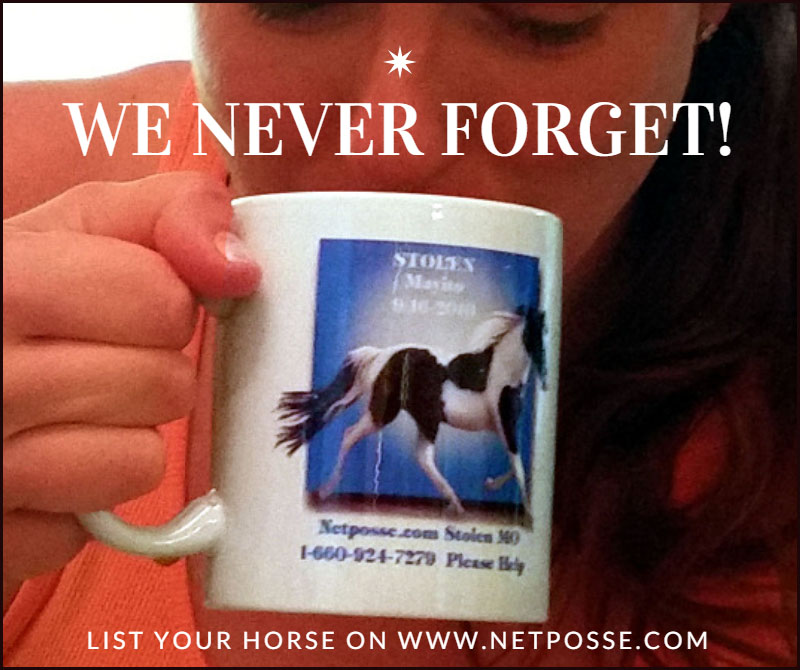 Stolen Horse International, Inc. aka NetPosse.com, www.netposse.com helps when horses are missing in many different situations such as theft, civil, runaways, disaster, searching for a horse, searching for equine history and more.
Check out the REPORTS tab on www.netposse.com today.
Once your listing is up, it stays up. We never forget.
LIKE and SHARE in your social media outlets.
---
Purchase your microchips from Stolen Horse International and help us continue to help missing horse victims with your purchase. We do not use companies that sell the 900 numbered microchips. All proceeds support our Victim's Service and Educational Outreach projects. Click the image below. http://www.netposse.com/storefront.asp