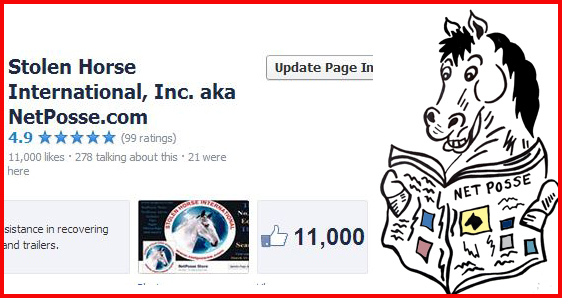 Please note that the horse reading the NetPosse News cartoon was drawn by Debbie Gendreau and donated to Stolen Horse International, aka NetPosse.com.
The orginal drawing was submitted along with two others (that you will see soon) in black and white sketches, thus allowing us to add color like we did here.
We'd like to thank Debbie for this wonderful drawing and for her generosity in helping us help others.
Debbie says, "I did this to help the horses and the people that have lost them."
If you are an artist and would like to assist us with much needed drawings, please contact Debi Metcalfe on the CONTACT US link on the NetPosse.com website.