ON THE ROAD AGAIN: We will be at the Virginia Horse Council Annual Meeting and Educational Seminar on Saturday, March 1, 2014, 8:30-4:30 at the Old Dominion Ag Complex, Chatham, VA.
Founder Debi Metcalfe will be presenting "The Truth About Missing Horses", at 11:15.
REGISTRATION: Registration is available online or at the door. Registration includes lunch and presentation materials.
For complete information go to www.virginiahorsecouncil.org.
Programs Schedule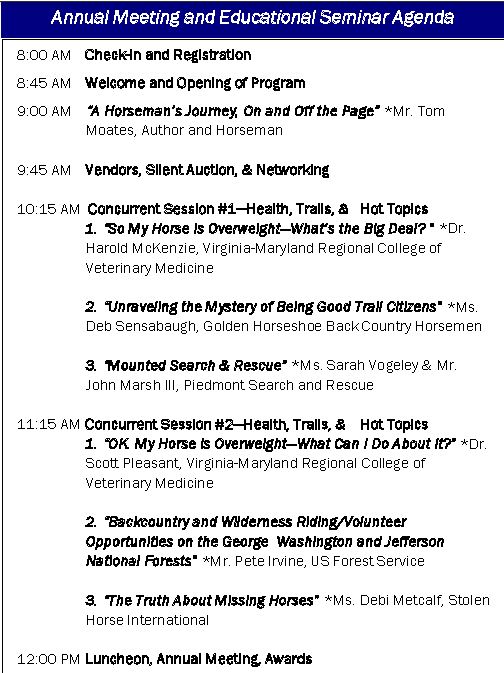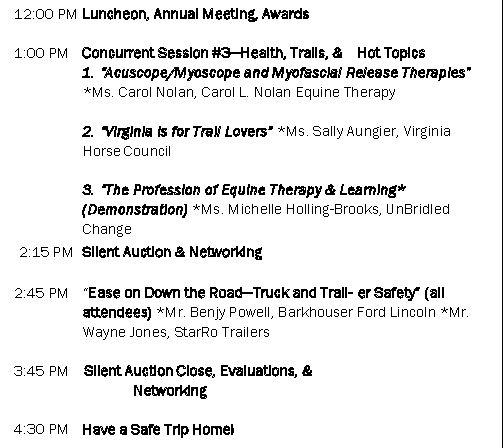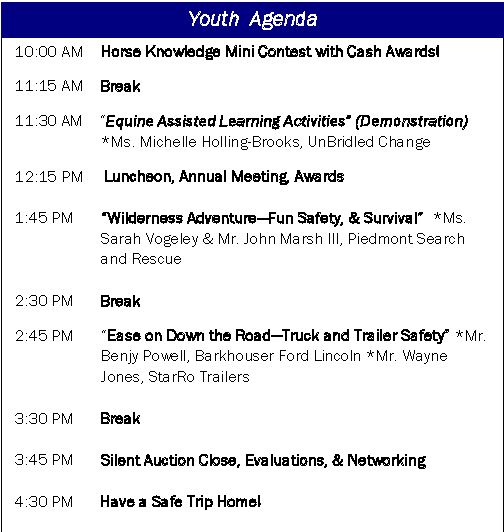 Hope to see you there!!