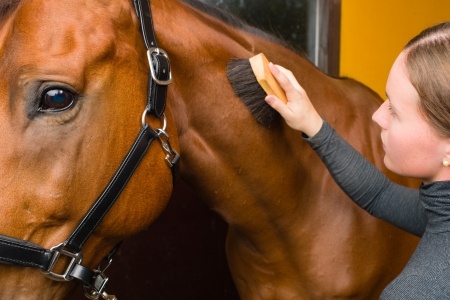 Jill* is one of the nicest people you would ever hope to meet. A lifelong horse person and stay-at-home mom dealing with health issues, she enjoys horses through the eyes of her daughter who likes to ride and compete. Together they owned a sweet, talented horse who developed hoof issues, possibly brought on by poor farriery, and was on layup. Facing serious surgery soon herself and dealing with a dying parent, Jill's thought was to give the horse a year off to heal and regrow the hoof. It would take some of the pressure off of everyone.
However, their trainer, who makes the bulk of her living from the income she receives when her students are competing, wanted the family to purchase another horse so the daughter could return to competition, and she wanted it done soon. Every time they were at the barn, she constantly applied more and more pressure on them to get another horse. Boarding two horses was out of the question. With all of the pressure coming at them from the outside and surgery a few short weeks away, Jill discussed selling the horse with her daughter. The daughter said that she liked competing, and that if a good home could be found for the horse where they could visit it and keep an eye on it, they could move it to a new home.
Too ill to come to the barn, Jill arranged for the trainer to show the horse while she remained in charge of the sale. Soon, what appeared to be the perfect owner arrived: a very nice, charming gentleman who was a volunteer first responder, respected and liked throughout the community. He said he was searching for a trail horse for a girl friend and would keep it on his beautiful farm down the road from the stable. He rode the horse a couple of times and they seemed comfortable with each other. He felt the horse could become a trail horse, said he would give the horse time off to allow the hooves to heal, and treated Jill's daughter warmly, offering to allow her to visit the horse whenever he was at the farm and ride the trails there whenever she liked.
To all outward appearances, they had found the right home.
Jill agreed to give him the horse for free. Her barn owner wanted her to sign a form stating that they no longer cared for the horse, which, unbeknownst to Jill, would be regarded as a bill of sale in her state. She signed it, and the transaction was complete. Upon loading, this horse who had always loaded like a dream and never protested became panicked, and after loading began screaming non-stop down the driveway and all the way down the road. In hindsight, Jill feels this was her first sign that something was wrong.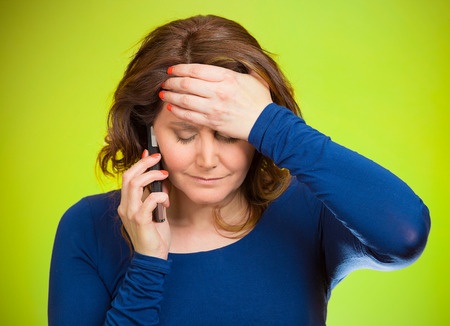 She called and called but the man never had time to be at the farm. Then he stopped answering her calls. Her daughter went away for the summer. Time slid by. In September, while conversing with a relative of the buyer, Jill learned that he supplemented his income by selling horses on the side, usually selling lame injured horses like hers through auctions which were populated by kill buyers. Using a proxy phone, she called him and he answered, but said he could not remember where the horse was. Then the story changed and he recalled he had sold it to a girl in town, but that lead ran cold. Then the story changed again and the horse had been sold to another family in another town--again another cold lead. A good in-state equine attorney revealed to her that this sad story was not at all unusual, and told her that even if she did find the horse she couldn't get it back because she didn't have a contract. Jill does not blame the trainer for what happened. She knows that this is her own fault and feels terribly guilty. She feels she let her horse down, set a bad example of horse ownership for her daughter, and has been searching for this horse every day, to no avail.
Sad stories like this occur every day in this country. People misrepresent themselves, sales go wrong, horses go missing. Within 24 hours a missing or stolen horse can disappear from US soil. Some are sold privately while many others are often sold at auctions to kill buyers for fast money. Then they are either loaded onto trailers for live transport across our nation's borders to Canada or Mexico, or loaded live onto ships in our ports and sent overseas, all bound for slaughterhouses. It is the dark seam that.permeates every facet of horse ownership across the industry, affecting horses in every riding discipline, layup, and retirement. The volunteers at Stolen Horses International (netposse.com) would like to help you safeguard the sale of your horse so it ends up in a safe secure home, being cared for as you would care for it yourself.
PHOTOS/VIDEOS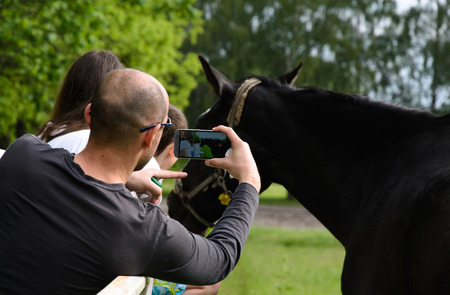 This is one place where you can accomplish two things in the time it takes to complete one! Groom your horse and get it sparkling clean so all distinguishing colors, marks, brands, and scars are clearly visible, right down to the striped hooves. Set the horse against an uncluttered neutral background in good light so there are no shadows on the legs and the edges of the horse pop out crisply in the photo. Make sure the horse's conformation is clearly recognizable for the discipline(s) you are targeting its market for and take your photos. For the purpose of finding your horse if something does go wrong, add in a front photo, one from the rear, and one from each side clearly showing everything. Shoot videos against neutral backgrounds in good light, clearly showing the horse doing its best work in its discipline. After assembling your sales ad, place these in a safe place for long term storage.
WRITTEN DESCRIPTION
This also carries a two-for-one bonus! Write the description targeting the audience you want to view your horse. Be honest. Describe the horse's breeding, age, height, training, show results, and behavior. Be honest if there are training, behavior, or health issues that the next owner will need to address. Make sure to add in the next four words: Protective Contract in Place.This will help to discourage disreputable dealers from showing up at your sale. Price your horse fairly in the competitive market place. Price those you were thinking of giving away and low-priced horses above the slaughter price per pound to keep them out of the kill buyers hands.This can be found by calling horse rescues and auction yards.Then place your ad in good media outlets. These include breed registries, breed magazines and sales books, riding organizations and clubs, 4-H, and facebook horse groups. Avoid posting the sale at auction yards or on Craigslist. Notate the weight of the horse and microchip/registry number on the description and keep a copy of this on file, as well. Gather together all registration, show and breeding records, etc. for prospective buyers to view.
INTERVIEW
Regardless of whether the horse is set for a fast sale or a slow careful sale, the responsibility falls on the owner to screen and approve the horse's next home. Buyers will arrive with many questions and may come back to view the horse multiple times. This is where you take the time to observe and interview each buyer carefully to evaluate for the proper fit between buyer and horse, checking to ensure this will be a safe home. Find out the purpose they have mind for the horse. Watch the interaction between the buyer and the horse as they saddle, tack and ride the horse, and make sure you are comfortable with what you see and hear.
Get the name, current address and cell phone number of the buyer. Find out who their veterinarian is, who their trainer and farrier are, and where they are going to board the horse. Get the names and contact numbers for the veterinarian, farrier, and barn owner, along with any additional references they can provide from friends and relatives for you to assess their level of horsekeeping and horsemanship. Then, regardless of how well everything appears to be lining up or any subtle pressure the buyer tries to apply by showing up with an empty trailer and a wallet filled with cash, hold the horse until you have thoroughly checked each and every one of the buyer's references and have run a google/social media check on their name.Check everything. Leave no stone unturned no matter how well you think you know the buyer or the references involved.
There could very well be something going on in the background that you are totally unaware of.
CONTRACT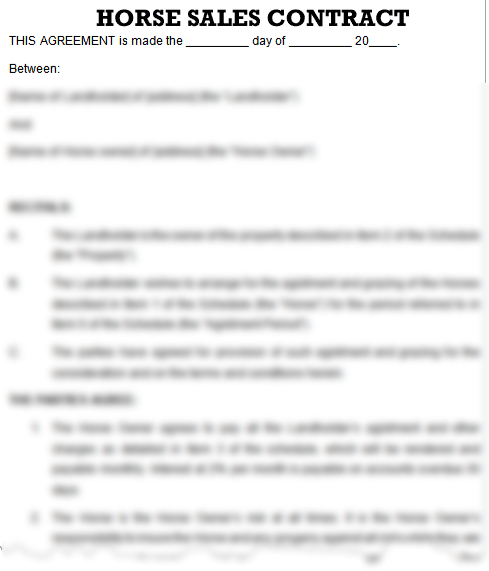 The contract is the legal document verifying the sale between the buyer and the seller. This is your detailed bill of sale that spells out the expectations of both the buyer and the seller in the sale, and it could very well be the only document that can help you in a court of law. The best course of action would be to consult with an equine attorney in your state and have one drawn up specifically for your sale. If that is not possible, there are many equine contracts available online to fit your sale. Some are free, others are available for a low price, and many can be previewed online. Contracts can be very simple or heavily detailed. There are contracts available for copying, downloading, downloading and editing, and electronic contracts for internet sales using electronic signatures. Get a contract that is legal in your state and use it in your sale.
The basic information you want to include is: the date, the seller and buyer's names, addresses and current telephone numbers, the state that you both agree the sale takes place in, where the horse will be stabled, the name of the barn owner and the contact information. Require the buyer to update their address and contact information whenever it changes, and state that they will be in breach of contract should they fail to do so. Also listed should be the horse's registered name and registry number, its call name, breed, gender, color, size, the purpose it is being sold for, if it is being sold as is, the purchase price, what form of payment is being used, and if there are any loans or liens involved.
State that you have the right to visit and check on the horse to make sure it's being cared for, and add in a Right of First Refusal coupled with a penalty clause that includes a dollar amount should the buyer in any way breach this right. The Right of First Refusal says that you have the first right to buy back the horse should it go up for sale again. Include the length of time the buyer has to inform you of the sale, and the length of time you have to respond for Right of First Refusal. The penalty clause, known as liquidation of damages, is the only way the courts have of enforcing your Right of First Refusal and helping you extract monetary damages from the buyer should the horse go missing, even if you never find it again. Set the damage amount high enough to cover damages and give the court something to work with. Add in an area for signatures and dates.
PAYMENT/RELEASE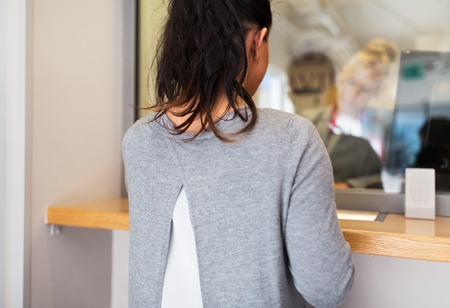 Hold the horse until the buyer clears the reference and background checks, and the full payment has cleared the bank. This can take up to 7-10 days. Electronic transfers can take up to 7 business days to clear, plus added time for weekends and holidays; personal checks and online payments can be stopped or reversed by the buyer before they clear; Certified bank checks and money orders are prepaid, and some buyers like to pay in cash. Do not release the horse until the full payment has been received.
ALL EQUINE ID REGISTRY PROTECTS HORSES AND RECORDS
With the help of the number one organization behind horse theft education, missing horses and ID awareness,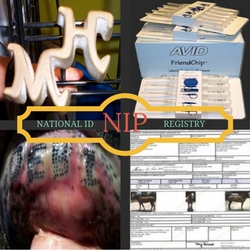 Click image to learn more about NIP.
Stolen Horse International™, also know as NetPosse™, there is help for horses owners. Most of the suggestons you have read about in this article are in the nonprofit organizations ID registry because Stolen Horse International works in the field, experiencing first hand the problems face by victims.
Launched in 2002, The NetPosse Identification Program. (NIP), is the conerstone of Stolen Horse International's horse ID registry with the most advanced equine identification database in the world. All horses and equine identifications can be registered, aiding in establishing ownership in cases of theft, mistaken identity, disaster recovery, herd identification and civil matters.
You can store all of your records online on NetPosse.com in the only all equine ID registry which "thinks ahead" of the disasters that happen to horse owners. This equine protection network works for the victim in case their horse ends up missing naturally or by the hands of someone you thought you could trust. And if it does happen, Stolen Horse International gives the victim a webpage, a flyer and sends out the only equine alert dating back to 1997, the NetPosse Alert.
The NIP registry helps you protect your horse with confidence. In other words, this is not just an equine microchip database for your horse! It is a full recording keep system aimed at proving ownership when it counts the most.
*Names and details have been changed to protect identities.