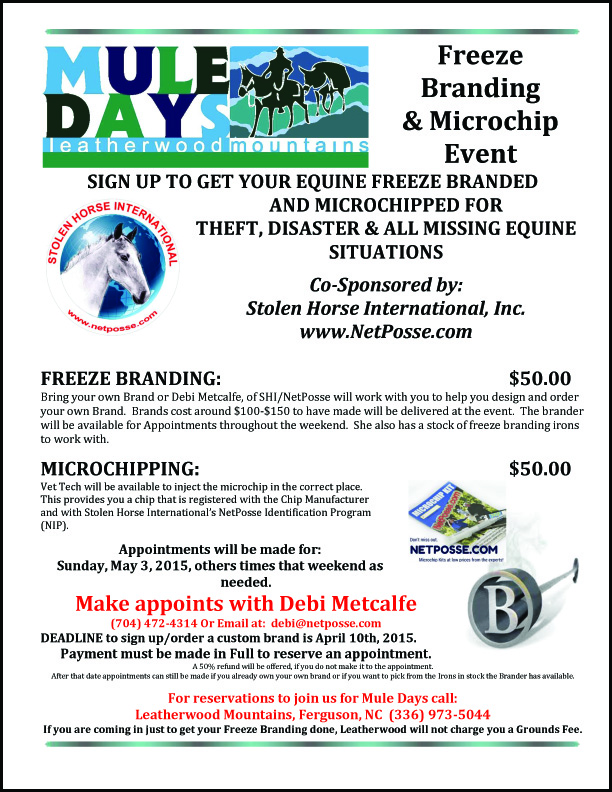 ---
We look forward to attending Mule Days at Leatherwood again, seeing old friends. Click CONTACT US and email Debi to pre-order your brand and microchips for the clinic. Put MULE DAYS in the subject line.
We will have a NetPosse Goodwill Store in the vendor hall again this year. It is like a box of chocolates. You never know what goodies you will find. All proceeds support the missing work of Stolen Horse International.
CLICK HERE to order your brand, brand services, microchips, trail QR tag and more in our store. All items will be brought to you at the event.
#losthorsealert #missinghorsealert #stolenhorsealert #foundhorsealert #bringinghorseshome #bringhorseshome