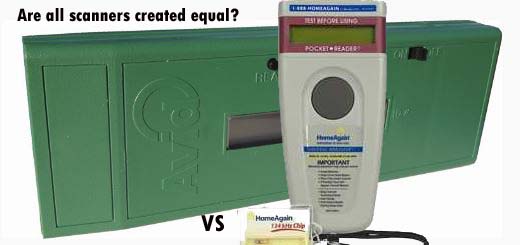 We are often asked questions about microchipping, the different scanners and the different microchip frequencies. It seems to us that this subject is about as about as clear as mud since the introduction of the new International (134 khz) microchip.
Let's see if we can help clear this up a bit for you. There are two main frequencies of microchips in the United States.
US Standard (125 khz) (our old standard used for decades and

International (134 khz) introduced this decade
We have found that many professionals are still using the old MiniTracker scanner and have not upgraded to a current universal scanner. If you see a scanner like this that is blue or black, maybe even red, it could be the older scanner.
This type scanner is still our favorite scanner to use here at Stolen Horse International. Make sure you keep reading to find out why we still use this scanner.
However, with the new International microchips introduced into the horse industry, is this scanner enough?
Will it scan both frequencies? What do you think?
Look at the specifications at this page. We can tell you the answer but we want to help you think about the answer. If you do, you will remember.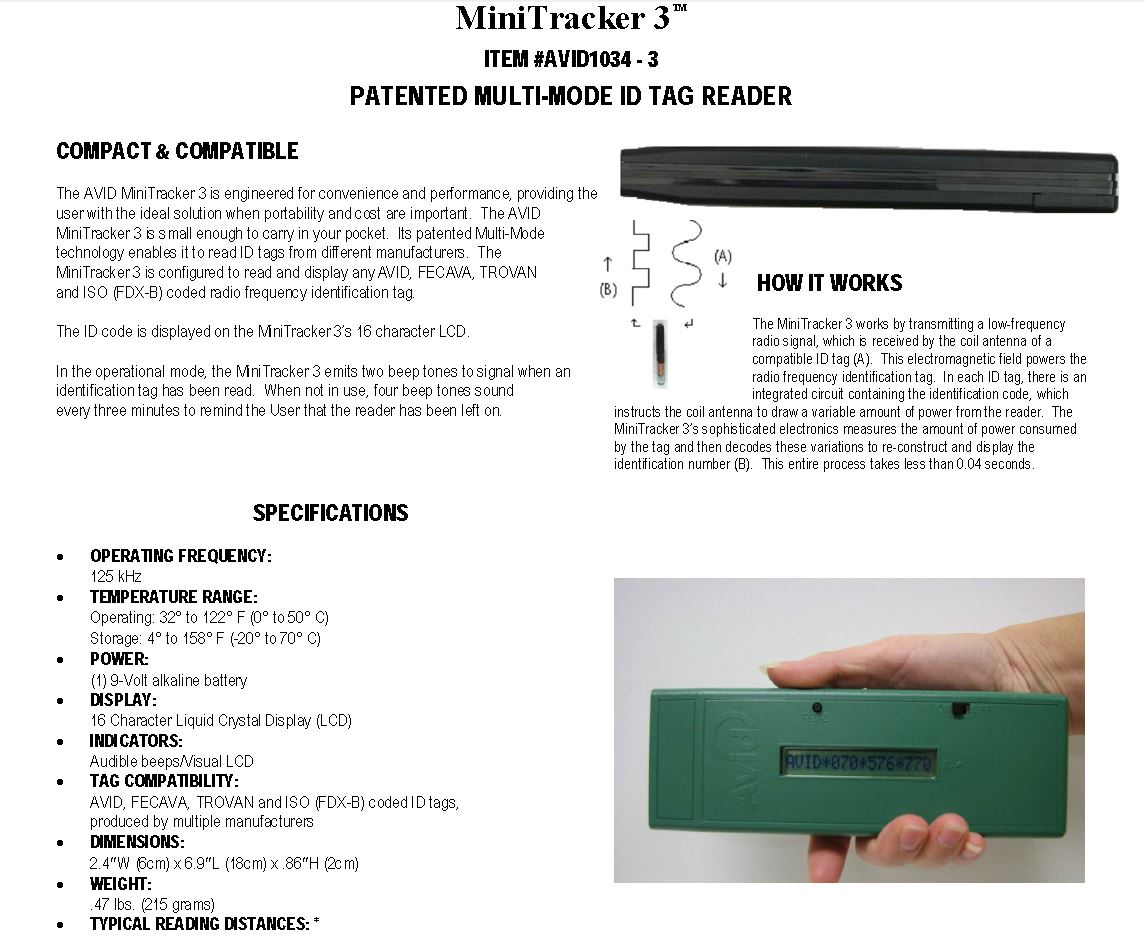 Click this image for full specs.
FACT:Did you know that Stolen Horse International was the first to offer microchip kits directly to the horse owner? It was our idea long before the microchip companies, who at that time sold the chips to vets to sell to you. Many vets did not microchip horses at the time. The companies quickly saw the success of our protection and fundraiser program and followed our lead, as have all the other vendors. Why did we do this first? Our concern has always been to make sure you have the best chance of recovery in most missing horse situations. We do make a difference!
The AVID MiniTracker 3 reads all current companion animal standards, including those MicroChips where different standards are used. The MiniTracker 3 reads all four current companion standards and from a good distance, which is particularly important where the scanning of MicroChips in equines is involved.
The previous information is part of an online advertisement selling this scanner. What didn't the ad mention?
It did mention different companies but it didn't mention frequencies. Clever, right? Not so clever when it comes time for your horse or pet to be scanned.
There is still a use for this scanner. We use ours every time we package one of our US Standard microchip kit packages. It is faster and much easier to handle than many scanners. But, we also use the following scanner because we are aware of this one's limitations. It is our old trusty scanner and we still love it for scanning US Standard microchips. Perhaps this is one reason why others who have it have not upgraded to a newer scanner?
What's unique about the HomeAgain WorldScan scanner?
"The HomeAgain WorldScan scanner reads all known microchips that are currently sold in the U.S., including the 125 kHz (non-encrypted), 125 kHz (encrypted) 128 kHz, and 134.2 kHz radio frequencies," says HomeAgain on their website.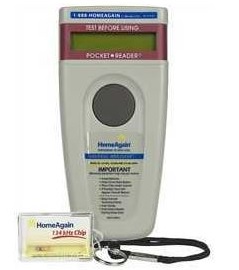 Will this scanner scan all microchip? Yes this one will but beware, not all HomeAgain scanners that look like this will read the new microchips. The older scanner it may look basically the same but it may not work the same.
The decision is yours.
Be informed. To be safe, always ask your vet what kind of microchips and scanner they are using currently.
Yes, we are trending toward the new microchip frequency but do we know when every vet, every animal shelter etc., is going to get there? Is it going to take years or decades?
We do not have those answers but we do know that we are not there yet. It takes time, and a lot of it to make a change this big.
In our opinion, you need to decide which frequency is best for your needs today, not at some time in the future. Your horse or pets lives or recovering your missing horse may depend on the decision's you make today.
Where can you buy microchips and scanners at a low cost?
If you would like to purchase microchips or a low price HomeAgain scanner, please support our victims and educational programs (like this one) and go to our NetPosse Store. This nonprofit organization is funded by your donations and the NetPosse Store. We have many microchip packages, three microchip companies and two frequencies from which to choose. Questions? Click the CONTACT US button at the top of the page and send Debi an email.
Note: There are other microchip companies offering microchips and scanners. These are the two that we can offer coments on becuase of our experience using them on a day to day basis. We also use AVID and HomeAgain microchips and registrations in our store, as well as the Microchip ID microchip (only).