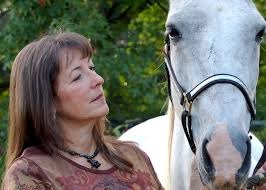 March 15, 2014 - Debi Metcalfe talks about why she started Stolen Horse International and what to do and not do in the event your equine partner goes missing.
Audrey O'Brien Griffen is a Hall of Famer with an amazing story of leaving home as a teenager to perform Roman Riding with legends like Casey Tibbs and still ropes and rides today. Ann Lindberg shares a tip. Listen in...
Click here to listen to Horsemanship Radio, Episode 12
Horsemanship Radio Episode 12 by Index Fund Advisors IFA.com - Show Notes and Links:
Show Host: Debbie Loucks
Credit: Audrey Griffin performing with the Flying Valkyries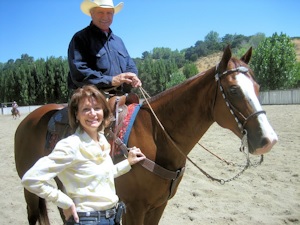 Guest: Debi Metcalfe from Stolen Horse International, NetPosse.com
ABOUT HOST
Debbie Roberts-Loucks joined with her parents, Monty and Pat Roberts, in 2002 to build Monty Roberts' international training schedule and oversee their publishing, product development and licensing.
Debbie's life-long work with horses, is credited with launching the first of its kind Equus Online University; an interactive online lesson site that is already being considered the most effective educational tool for horsemen on the web.