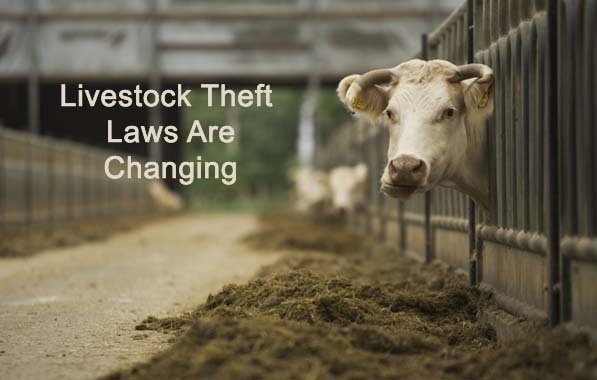 By Debi Metcalfe, May 13, 2009
When you hear of this crime, you may think of an old western movie, but cattle and horse rustling is happening across the United States. Is it possible that the people who have the trailers used to steal cattle might be using them to steal our horses, too? One theft victim, Robert Burton, of Florida gave these thoughts in a recent newspaper interview.
"I would call it cow rustling, you know? Back in the day, when you stole a horse you got hung! You know what I mean?" Robert Burton said after having 17 cows stolen from his Florida pasture.
Thieves across the country know that laws are lacking, which poses a significant danger to horse and cattle owners. Today, Stolen Horse International commends the states that already have or are currently making the penalties harsher when it comes to livestock theft.
The reason for these bills is clear; we need to implement stronger laws with bigger penalties so when law enforcement officers arrest the thieves, they are punished with more than a slap on the wrist. Stiffer penalties will deter the crime, and perhaps keep these criminals behind bars so they are not able to continue stealing.
The Texas State Senate recently passed SB 1163, a bill to increase the penalty for cattle theft in Texas. The bill passed the Senate by a vote of 28-2. Under the current Texas law, theft of less than 10 head of cattle, horses or exotic wildlife is a state jail felony. SB 1163 would change current law to allow for a third degree felony. This bill passed the State Senate and was on its way to Gov. Rick Perry's desk Tuesday as of May 12, 2009, after sailing through the state House of Representatives.
They don't hang rustlers these days, but Montana's Legislature has passed a bill this session to jack-up the penalties not only for the theft of livestock but for illegal branding as well. SB 214 passed easily in both the House and Senate.

Montana's Senate Bill 214 requires that a person convicted of the theft or illegal branding of any livestock pay a minimum fine of $5,000 and not exceeding $50,000 or serve a jail sentence not exceeding 10 years or both. The current law has no mandatory minimum fine.
The current bill also says that if a jail sentence is deferred, offenders must contribute a mandatory 416 hours of community service. In addition, any equipment used in the crime – trucks, horse-trailers, etc. – could be confiscated. An earlier version of the bill would have allowed authorities to seize a rustler's ranch.
Oklahoma, New Mexico and Louisiana all recognize the significant adverse impact that livestock theft imposes and has enacted stricter penalties for livestock theft. We hope that many other states will follow and also pass laws for stiffer punishments.
I still find the highest number of the crimes reported to Stolen Horse International is the result of one or two thieves. These habitual thieves are going to steal despite the conditions or market value.
Because of the current economy, thieves are most likely having to steal more items or those more valuable to bring in the same money as before. With the bottom dropping out of the horse market, fewer pasture horses, which once brought $200-$500 at market, are being passed over for the registered horses or those trained in specific disciplines. These horses now bring several hundred dollars at auction or sold privately, yet they might be worth several thousand to the owner.
Trailers have also been stolen to sell for scrap metal, or again, to use in hauling stolen horses and cattle as in the recent recovery of more than $500,000 in livestock and property in a sweep encompassing several counties in Alabama, March 2009. During the recovery, one of the trailers located was that of the Hataways, who had filed with NetPosse. Ms. Hataway stated to Angela Kirby, NetPosse's executive coordinator, that it was apparent their trailer had been used to haul some of the 100 head of recovered stolen cattle.
Aside from increased penalties, law enforcement is also going high-tech. In the Alabama theft, DNA evidence was used to create links and identify suspects. This led to the arrest of nine suspects, and Ron Sparks, Commissioner of Agriculture, expected at least twice that many during the course of the ongoing investigation.
It is not unusual to find that livestock theft often involves criminals who exchange or sell the horses or cattle for drugs. One alarming trend that I am hearing from law enforcement officers is that the thieves who use to work unarmed are more likely to be carrying guns when theft is drug related.
I have been working with victims of horse theft for 12 years, and have hundreds of cases unsolved. Believe me, theft is alive and doing well in the 21st century. Because of the rise in agricultural thefts involving horses, Stolen Horse International's new website will have listings for cattle and other types of farm thefts.