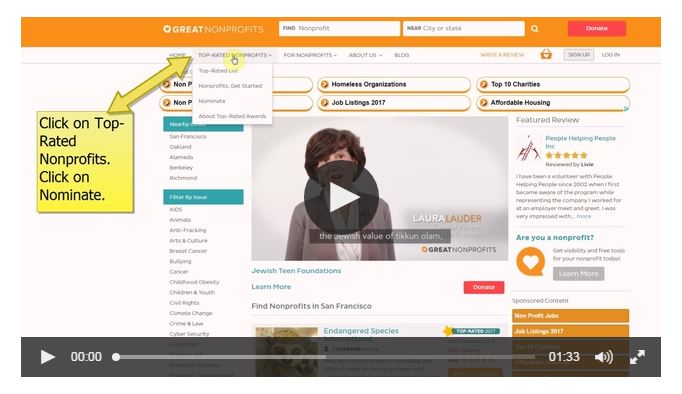 Nonimate your favorite nonprofit, Stolen Horse International, Inc.™, to receive a top rated award.
It's easy! Just take a minute to nominate Stolen Horse International, Inc., for a 2017 Top-Rated Award and you could help us gain tremendous exposure and online promotion worth up to $20,000.​
All you have to do is share a new, positive story for your us.
CLICK HERE to get started.
STEP-BY-STEP INSTRUCTIONS - Click on the video above for visual step-by-step help.
Click the CLICK HERE link above.
Mouse over the TOP-RATED NONPROFITS tab.
Click Nominate in the drop down box.
Click NOMINATE A NONPROFIT button.
Type Stolen Horse International into the "Find a nonprofit or charity" box.
Stolen Horse International pops up. Click it.
Click SHARE YOUR STORY.
Click the stars to rate us.
Type your story into the review box.
Choose your role.
Click POST REVIEW.
If you have not registered for an account yet you will be asked to do so on the next screen. It is easy to sign up.
Type in your email address.
Create a username.
Create a password.
Click SIGN UP.
We can't do what we do without you. Thank you so much for your support.
The Volunteers at Stolen Horse International.