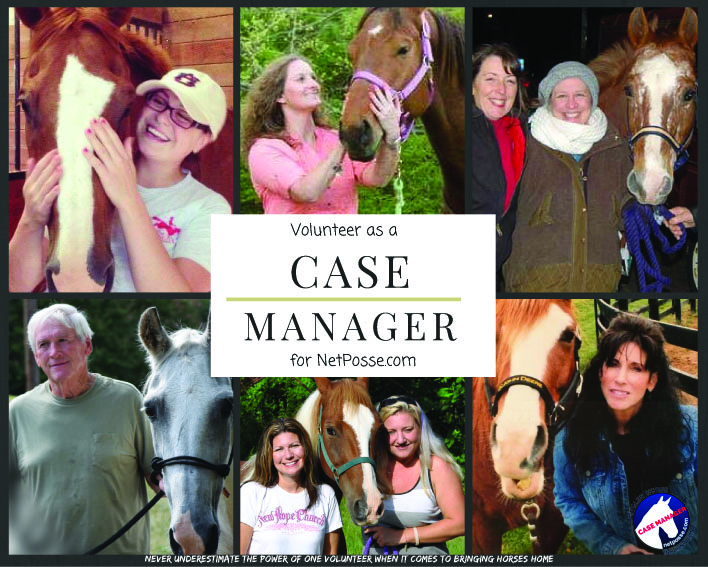 Our volunteer program needs committed Case Managers to help missing, lost, found and stolen victims and project advisors to better serve our goals to never give up on Bringing Horses Home™.
Tthe NetPosse Case Manager has the one main responsibility.
Assist Stolen Horse International in desseminating NetPosse Alerts
If you know you want to help us make a difference then you must do the following to tell us about yourself. Go to
Learn more about our Case Manager program by clicking this link: https://netposse.com/article.asp?id=98
There are many other volunteer projects and and program in which you may volunteer.
For example, you may manage NetPosse's unique cases to assist victims in obtaining and by:
Counseling victims and helping to establish searching and recovery goals
Referring victims to Stolen Horse International's NetPosse.com resources and programs
Coordinating searches and recoveries
Collaborating with other volunteer staff, social media groups and agencies to help us meet victim's needs
You may also help by:
Maintaining and updating victim's case notes
Tracking network involvement, progress, and volunteer participation
Providing data and reports periodically as requested by our Reports or Volunteer Managers
Evauating and improving program participant services
Providing artwork and graphics
Writing articles or providing editing services
Does this volunteer job sound perfect for you?
Check us out if you belive in never giving up and want to make a difference. We need your help.