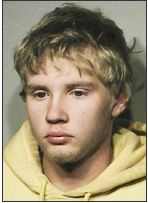 TWIN RIVER FALLS MN, November 25, 2013 - Stolen Horse International founder, Debi Metcalfe, keeps saying over and over that people who steal horses steal other things too. Like, for instance, your jetski, lawnmower, tractor, tools, etc. But this one tops the cake. A plane?
Geoffrey Biteman, 18, pleaded guilty Monday to stealing of an airplane in Roseau, Minn., as part of a plea deal, said county prosecutor Michael Grover.
The crime of motor vehicle theft has a top sentence of 10 years in prison and $20,000 fine.
During the summer and fall, Biteman had stolen the 1971 Cessna 150 and flown it several times into the Thief River Falls airport. He later left the plane at a St. Thomas, N.D., farm where he got injured when he rolled a sugar beet truck in October.
The court system is not done with Biteman yet. He's also due to be sentenced Dec. 16 in Clearwater County for stealing a horse trailer in Bagley, Minn., in June. The Marshall County Sheriff's Department is also investigating his alleged involvement in the theft of a horse.
Horse theft
Marshall County Sheriff John Novacek said his office is investigating Biteman over the horse theft allegations and has turned over information to the county attorney. So far no charges have been filed in Marshall County, a court official said.
Joey Benke, Middle River, Minn., said Biteman stole a horse from her in July and hauled the horse to an auction in Verndale, Minn., near Wadena, and sold it for $350, far below its actual value of several thousand dollars. She said she contacted the sale barn which held the horse until she picked it up.
---
RESOURCE: GrandForksHerald.com, by Stephen J. Lee, http://www.grandforksherald.com/event/article/id/278983/
---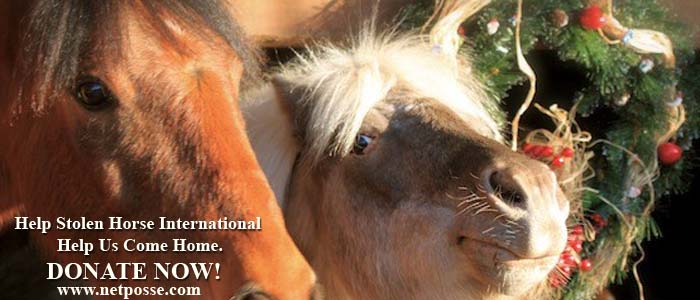 Please give us the gift of another year doing what we do best, bringing horses home. Donate Today!
---
More news on this story...
Self-taught teen pilot accused of flying stolen plane on trips around ... WDAZBiteman pleaded guilty this fall to stealing a horse trailer this summer from a business in Bagley, Minn., said Richard Mollin, Clearwater County attorney. Click here for full story.
s on this story...