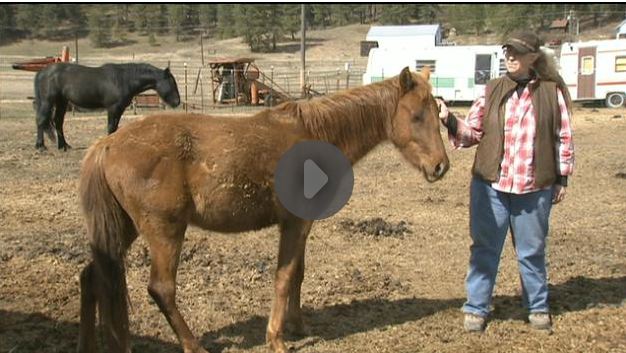 SPRINGDALE, Wash. March 29, 2013 - Carrie Aenk, owner of Sheppard Horse Rescue, says someone broke in to her shed late Thursday night and stole 15 saddles and various pieces of riding equipment.
Each saddle was worth $500 to $1,000 dollars she says.
The thief also tore apart bales of hay and threw it all over her property. But the crime didn't end there. Aenk says the person or persons also whipped her 1 and a half year old horse named Pilgrim.
The horse is alright, but had what appeared to be whip marks on his body. Aenk and her husband own 30 horses and the ranch serves to help war veterans and disabled children learn to ride.
The Stevens County Sheriff is investigating the crime. CAenk believes she and her husband know who is responsible but have no idea why the person may have done this to them.
---
Resource: KHQ 6 News, story by Dylan Wohlerhaus, KHQ Local News Reporter, http://www.khq.com/story/21832605/horse-beaten-and-riding-equipment-stolen-from-ranch-that-helps-kids-and-wounded-vets