For Immediate Release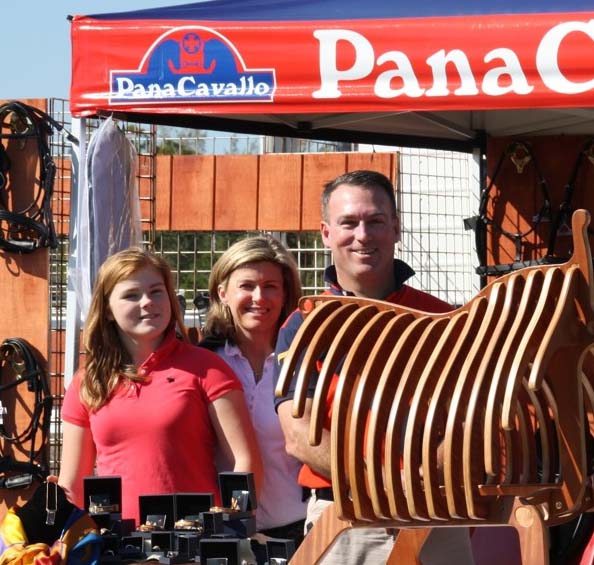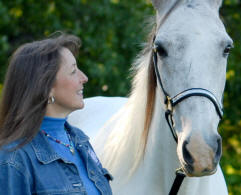 Photo: NetPosse is a division of Stolen Horse International, Inc., and is a key resource for equestrians as it provides valuable information and assistance in recovering lost, stolen or missing equines. NetPosse is holding its annual eBay fundraiser auction, and PanaCavallo has donated a beautiful selection of tack to benefit the unique equestrian organization. Everyone is encouraged to both donate and bid on the wide variety of items.

For more information contact:

Michael Davis
MDavis@panapesca.com
(781) 844-2172
PanaCavallo Donates Tack To Annual NetPosse eBay Fundraiser Auction
Wellington, FL – PanaCavallo, makers of fine bridles and leather goods, has donated a beautiful selection of tack to the NetPosse eBay annual fundraiser auction. NetPosse is a division of Stolen Horse International, Inc., and is a key resource for equestrians as it provides valuable information and assistance in recovering lost, stolen or missing equines. NetPosse also educates the public on equine theft and loss prevention.
"NetPosse is a fantastic organization that helps horse owners find their missing or stolen equines and it also educates owners on how to keep their horses safe," said Michael Davis, owner of PanaCavallo. "Debi Metcalfe founded NetPosse and she has really provided a wonderful service for the equestrian community. Each time NetPosse helps locate a missing horse, the entire equestrian community celebrates."
Debi Metcalfe has orchestrated the recovery of multiple horses since NetPosse's inception in 1998. Metcalfe was the victim of horse theft when her mare, Idaho, was stolen from their home pasture. After a relentless search, Idaho was recovered and Metcalfe and her husband decided to use their knowledge to assist other victims. Today NetPosse uses the speed and networking power of the internet to spread the word about stolen horses around the world. In 2003 Metcalfe was responsible for the recovery of three horses stolen by veterinarian Cathy Crighton. Two of the horses, Scooby Doo and Keller, were stolen from Illinois and Metcalfe identified Crighton as a possible suspect through the recovery of a third horse, San Diago. (More info at this link: https://netposse.com/newsviewer.asp?id=1204
"We had Scooby Doo and Keller in our system for 6 months and then San Diago was stolen," Metcalfe said. "When San Diago was recovered and I was told a woman had been arrested I asked enough questions to figure out that Cathy was the woman I had gotten a tip on in Illinois as a suspect. I connected the dots right away and by the end of the evening I had contacted the Palm Beach Police Department and told them there were two other stolen horses. I worked with the investigating deputy the following Sunday and recovered Keller, who had been sold by Crighton. No one would have known about these horses without NetPosse." This high profile case shook the equestrian community as the crime was committed by a once respected veterinarian, and brought NetPosse's invaluable services to the spotlight.
Davis was thrilled that PanaCavallo had the honor to donate items to NetPosse's eBay fundraiser. "Equestrians around the world have helped to support NetPosse with tax-deductible donations over the years, and NetPosse's annual eBay auction is something that we should all support. We at PanaCavallo were lucky enough to have Phil Silva transport the goods to NetPosse free of charge, and PanaCavallo's retailer, Debbie Witty of Trilogy Saddles, generously donated the shipping of the PanaCavallo items. The entire horse community should take this opportunity to donate to a fantastic cause and support this organization that stands alone in their ability to recover horses and prevent theft. I hope horse owners, trainers and riders will all either donate something like a free lesson or clinic, or bid on items for the NetPosse eBay auction," Davis said.
PanaCavallo items donated to the NetPosse auction include Memory Foam Belly Guard Girths, Memory Foam Straight Girths, Memory Foam Square Pads and Memory Foam Half Pads. "PanaCavallo offers an entire new line of bridles, girths and training equipment made of supple European leathers and all of our products feature superb craftsmanship, excellent style and unsurpassed quality," Davis said. "As riders we want to keep our horses and ourselves outfitted in the finest tack available, but do it without breaking the bank. The entire PanaCavallo line is fantastic and really is some of the most cost effective dressage equipment on the market."
PanaCavallo is a strong supporter of the equestrian community, and in addition to making donations to the NetPosse auction, PanaCavallo is sponsoring the Style Award on the dressage circuit throughout the 2012 winter season in South Florida. PanaCavallo has joined forces with Cavalleria Toscana, an elegant line of Italian equestrian clothing, to sponsor the Style Award and the winner of the award at each show receives a selected item of tack or clothing from PanaCavallo and Cavalleria Toscana along with a stylish black ribbon.
PanaCavallo and Cavalleria Toscana are offering dressage enthusiasts the best in style with the merger of the two fashionable companies. "Our two companies are a perfect merger as PanaCavallo presents a fantastic line of bridles, girths and training equipment for the horse and Cavalleria Toscana combines technology with design to offer a collection of the finest Italian fashions for the rider," Davis said.
To learn more about PanaCavallo and Cavalleria Toscana, visit their websites at www.panacavallo.com and www.cavalleriatoscana.it. To bid for items on NetPosse's eBay auction, visit http://www.netposse.com/article.asp?id=94.
Postnote by NetPosse.com: Items not in the auction will soon be in our online NetPosse Store.