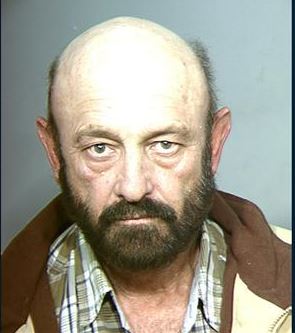 Irvin Turpitt, 53, of Modesto, CA
MODESTO, Calif. OCTOBER 16, 2013-Stanislaus County Sheriff Department deputies responded to a call of a suspicious person and vehicle in Modesto, CA., Tuesday, October 15, 2013.
Deputies found 53-year-old Irvin Turpitt of Modesto, a known career criminal, who attempted to flee. He was apprehended and found to be in possession of a stolen truck, as well as narcotics. Stolen horse tack, including saddle pads, bridles, cinches, breast collars and billets, were discovered while searching the truck.
Detectives, aware of recent saddle and tack thefts in the Oakdale area, photographed the stolen property. They worked with a local insurance agency who posted the information through their social media network and and within hours, a call was received from someone positively identifying the property which was used by their children at rodeos.
Turpitt was arrested and booked into the Stanislaus County Jail on a variety of felony charges including possession of stolen property, auto theft, possession of dangerous narcotics and outstanding warrants.
CLICK HERE TO READ FULL STORY ON NEWS 10/KXTV
---
RESOURCE: News10/KXTV, http://www.news10.net/news/local/article/260806/2/Stolen-truck-equestrian-equipment-recovered-Modesto-man-arrested