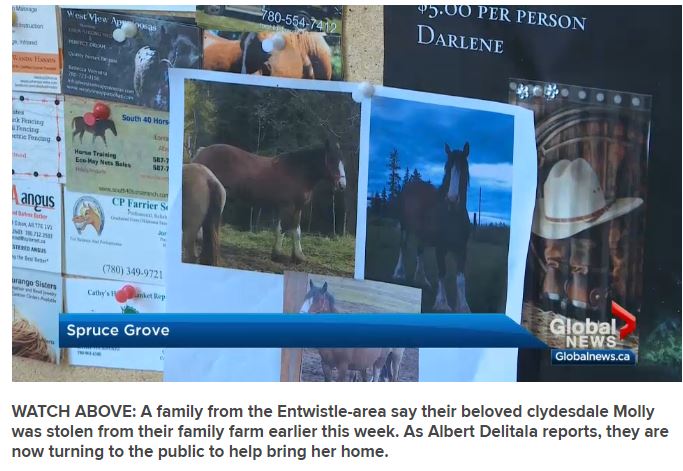 Photo from Global News Video. Click image to watch video and read this story
The owner of a six-year-old Clydesdale horse is asking for the public's help after she believes it was stolen last weekend from her acreage near Entwistle, Alta.
The horse, named Molly, was last seen the evening of Saturday, Sept. 22, in a barn with five other horses. When owner Cindy Thomas went to check on them, Molly was gone.
Click here to continue reading story and watch Global News video.