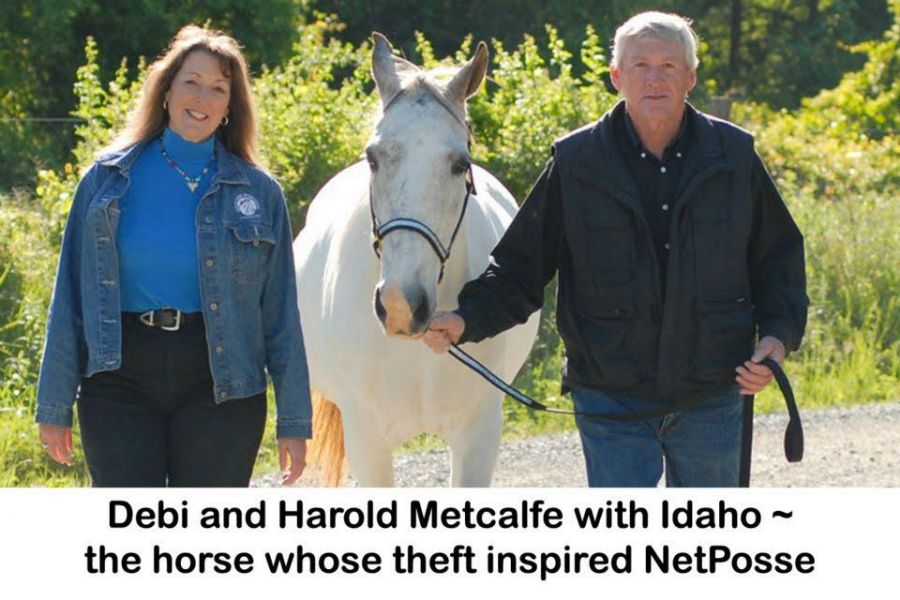 Idaho was stolen on September 26, 1997 from our pasture. Fifty-one weeks later we found and brought her home on September 17, 1998. This was a miracle in our life and for the people who journeyed the year with us. Countless letters have poured in with congratulations. Many of you thought we would never see our horse again. We often had the same thought. One constant remained in our search for Idaho, hope.
We always felt that if she had not been slaughtered or put to death somehow, that if we searched long enough she would be found. It would take time and a lot of it. We had people all over the USA, Canada and some other countries looking for Idaho The question that kept damping our spirits was if she was alive or not. We could not have kept going if we had not received on the Internet, letters from all over the world...daily.
Let me start at the beginning...
To Read the Full Article, you must be a registered member of NetPosse.com. Registration is FREE, and will give you access to numerous articles and features of the site. Please registered today! http://www.netposse.com/signup.asp