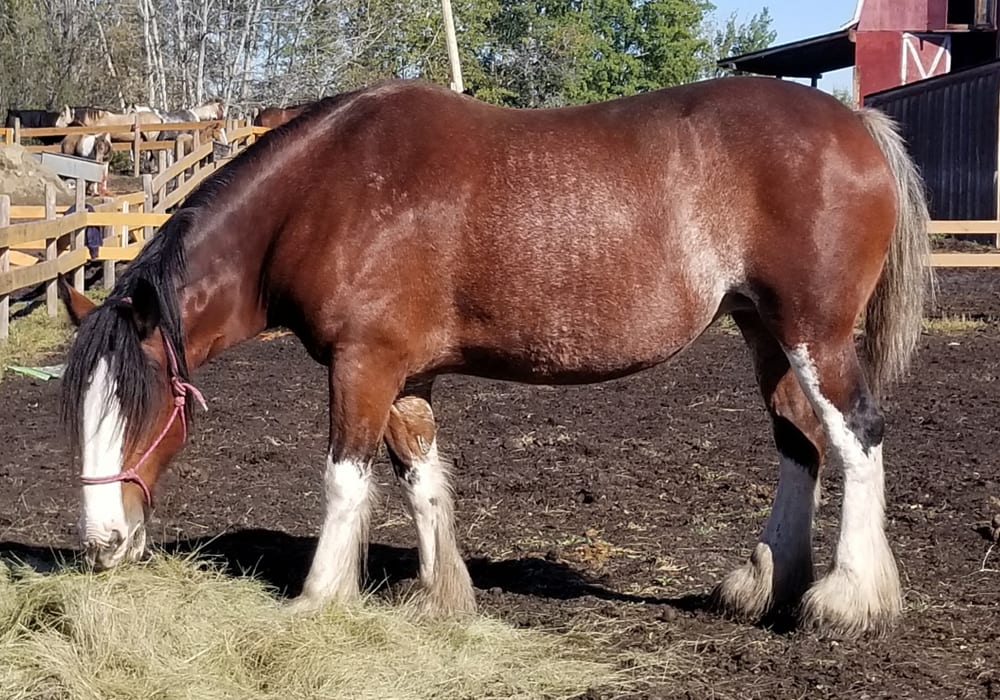 Photo provided by Cindy Thomas
A six-year-old mare has been missing for nearly a month, and its owner believes it was stolen from her property overnight.
The bay-coloured Clydesdale named Molly was last seen on the evening of Sept. 22 in her pen near Evansburg, Alta., 100 kilometres west of Edmonton.
Owner Cindy Thomas said she noticed Molly was missing the following morning. The front gate was open. She believes someone stole her.
Anyone with information about Molly can contact Thomas at 780-898-8776 or Cindy's Facebook page.
Continue reading this story here: https://www.producer.com/2018/10/horse-owner-pleads-for-help-to-find-missing-clyde/?source=sharetools