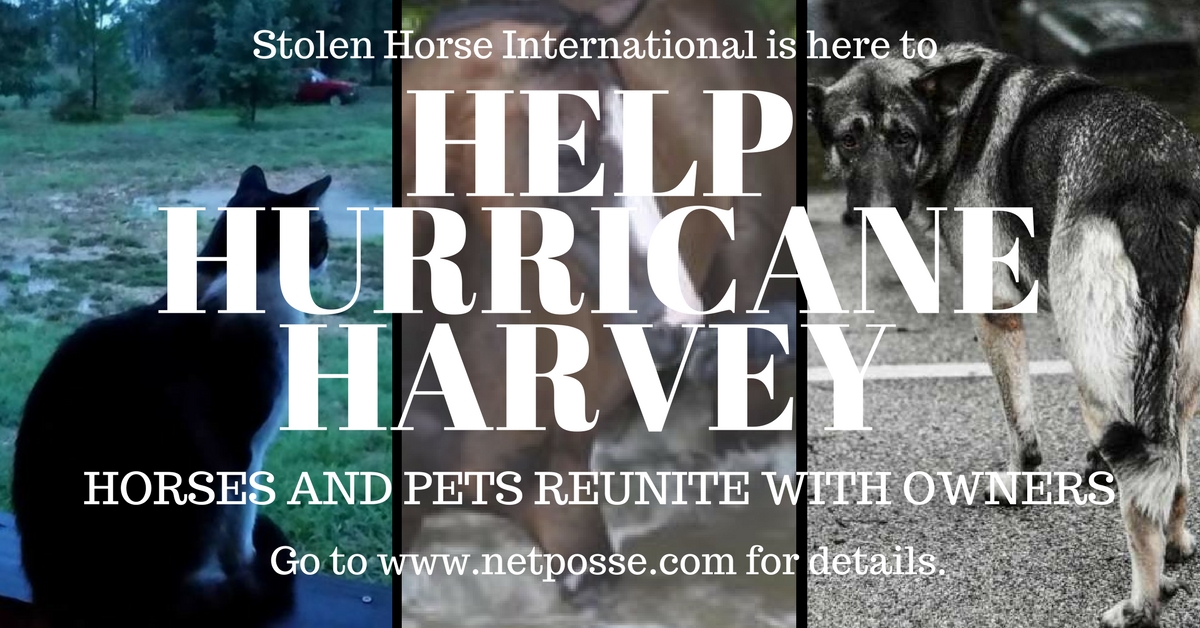 Stolen Horse International, also known as NetPosse.com is here to help all disaster victims any way we can! If you are missing horses or other animals in Hurricane Harvey we want to assist in reuniting owners with ther pets.

You can list horses, dogs, cats, etc for free on www.netposse.com. Each animal will get a free webpage, NetPosse Alerts to thousands and more, all for free. We want to help reunite as many animals as possible with their owners..
To get started go to our website, click on REPORTS, FILE A REPORT, Register for an account and follow prompts.
Horses are to be filed under MISSING LOST report (All fees are waived. Skip payment page by clicking SUBMIT button)
All other animals are to be filed under DISASTER reports.
EXAMPLE OF DIASTER REPORT LISTING FOR HORSES