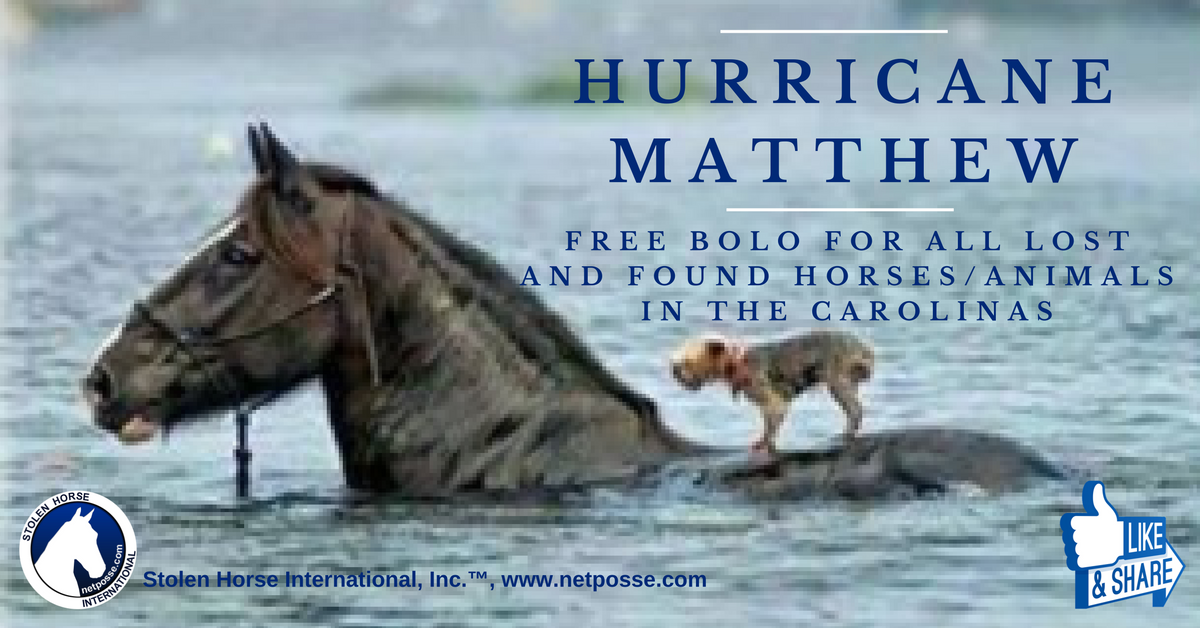 We sure hope everyone is okay during the storm.Stolen Horse International, Inc. aka NetPosse.comwill list any horses and animals on our website in a BOLO for FREE that are lost or found during the storm. Just register for an account onwww.netposse.com,
We waive the fee. Do not pay the fee at the end of the report. We will get the report.
If you have questions send us a message on this page or contact our reports manager Pamela Miller.
FILE BOLO REPORT INSTRUCTIONS - FASTEST ALERT
Go to www.netposse.com
Register for an account.
Click on MY ACCOUNT
Click on SUMIT A BOLO
Follow the steps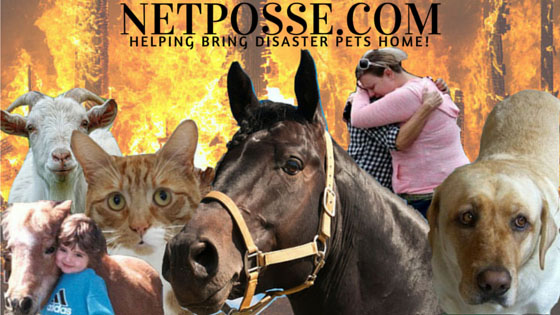 NetPosse Offers Free Lost/ Found Disaster Reports for All Animals
You can also file a full report for a lost and found animal. This process takes more time but also offers more details and a flyer. Click this link for instructions. https://netposse.com/newsviewer.asp?id=1343
Let's help reunite some horses and pets with their owners! Pass this page to friends in disaster areas. Thank you.
Photo Credit: Jodie Sinclair Equine Photography, https://www.facebook.com/Jodie-Sinclair-Equine-Photography-411298440000/