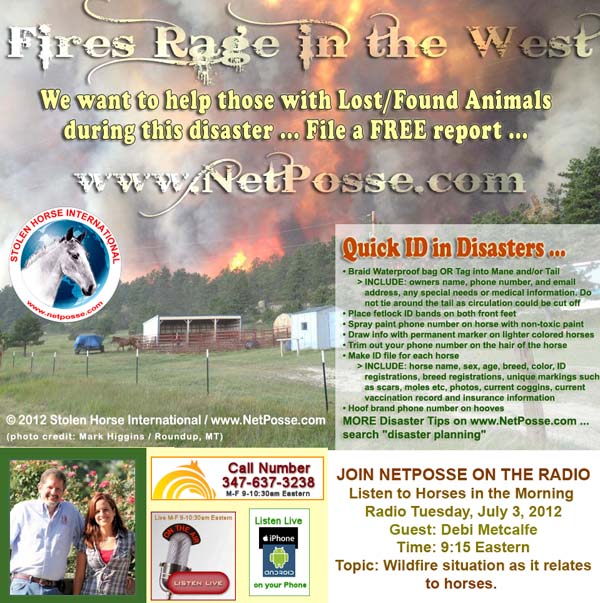 Stolen Horse International, Inc. aka NetPosse.com's Debi Metcalfe will be on Horses in the Morning Tuesday, July 3, 2012 at 9:15 Eastern talking about the fires out west and other disasters. Please come join us. Website: http://www.horsesinthemorning.com
Have something to say, give us a call 347-637-3238.
Please share. Thank you!
Click here for NetPosse.com One Minute Disaster Tips