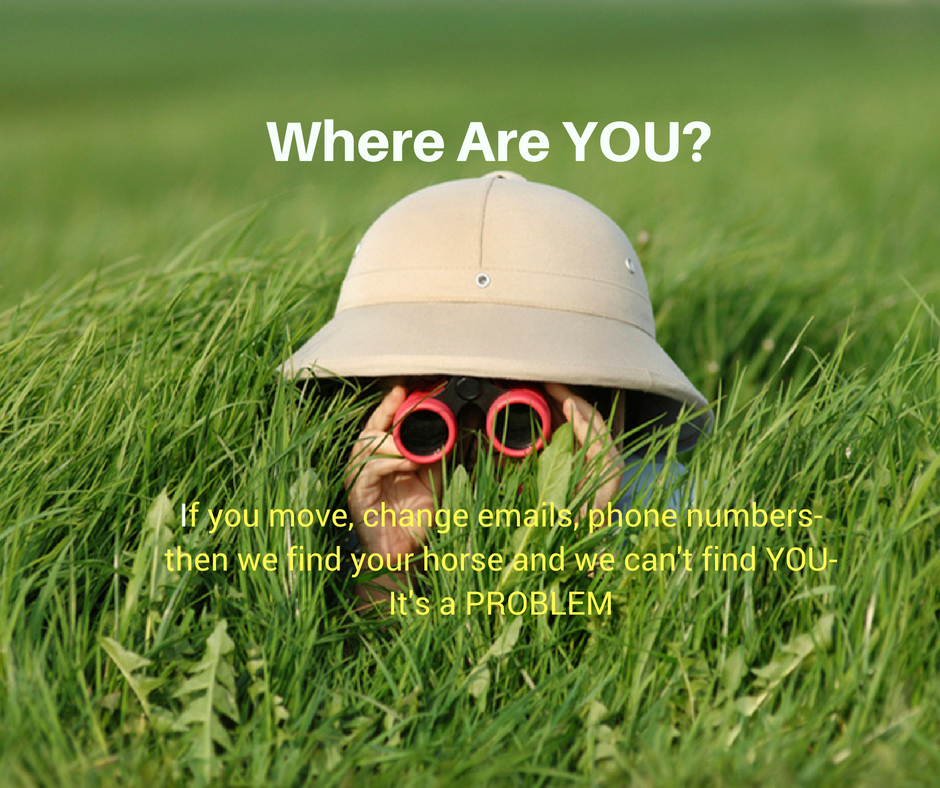 Recently, we had a 'hot lead' on a horse at one of the major auctions-and it could have been one that we have been looking for for quite some time. This happens-sometimes a horse will be sold to a private buyer or simply placed in a back pasture and the thief waits until the 'heat' dies down thinking that no one will be looking for the horse.
They don't know NetPosse. We never forget. We constantly check the sales and we have some very ardent followers who keep a close watch for us.
This particular horse popped up and, as things worked out, might have been a match for possibly two. One was fairly recent, but the other was over five years ago. Now we have found horses as far back as TWELVE years so this is not all that extraordinary for us. But when we started looking at our records and calling numbers, it led to a dead end.
Not what we need.
So right now, our volunteers are working to find an owner under the deadline of an impending sale tomorrow morning. We have to hope two things-that we can find that owner before that deadline, and if it is that owner's horse, we can pull this off in time. Otherwise, this horse may disappear permanently.
Please-sign into your accounts and update them whenever you have a change of any kind. Our case managers do try to contact you on a routine basis, but there are just so many of you. We need your help. Thank you for your cooperation.