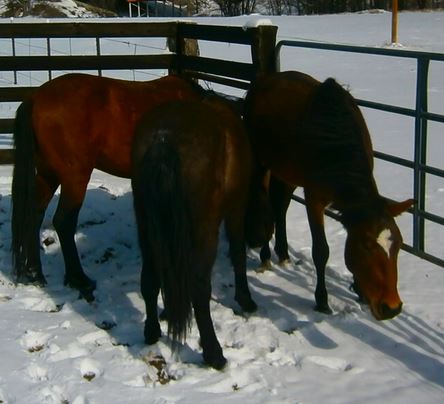 NOTICE ID 1824 - 02/23/2015
The following described livestock was/were found by the NMLB without ownership being known:
1) One(1) gray stallion with a star on forehead,
2) and one(1) bay stallion with star and snip and both hind coronets.
UPDATE 2/28/15: The bay stallion with no markings previously listed in this posting has had ownership proven.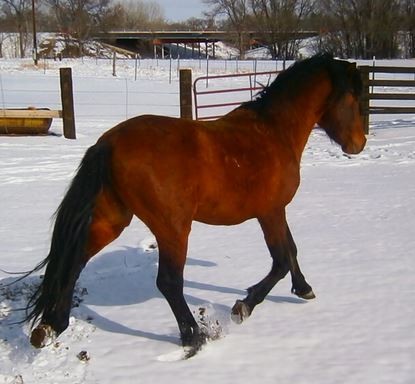 Only the two horses listed above are available for bids.
The livestock was/were found at: 23 Senda Osa Vieja, Placitas Area - Placitas, NM 87043
Brand(s) described on livestock: No Brand
Please Contact Inspector Randol D. Riley at 505-250-1609 if you have information regarding ownership of the described livestock.
NetPosse Note: These are the pistures that were sent with this alert. We only see Bay horses. Not sure why there is not a grey horse in the pictures or if that was a mistake and they meant to say a Bay.
If you are missing any bay horses please call the NMLB.
To help Stolen Horse International to continue bringing you alerts like this one please,

---