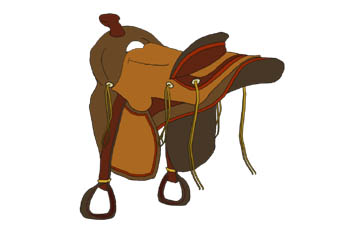 HOUSTON TX – Marquisha Raschele Jackson of Houston is in custody with the Harris County Sheriff's office after deputies said she stole and later pawned three saddles taken from a barn and horse trailer in Houston on June 11, 2013.
The 34-year old woman is charged with theft after she allegedly stole and is being held in custody with a $2000 bail.
Two of the stolen saddles, a TC Cummings and a Circle Y Barrel, were valued at $1,950.
The TC Cummings saddle had been purchased by friend of the victim from a pawn store. Jackson was tracked from the information provided by the friend and the pawn shop. She claimed the saddles had been given to her but refused to identify that person.
RESOURCE: KHOU.com, January 23, 2014, http://www.khou.com/news/crime/HCSO-Woman-stole-pawned-3-saddles-taken-from-barn-trailer-in-NW-Houston-241671981.html
---