Known Kill Buyers and Horse Traders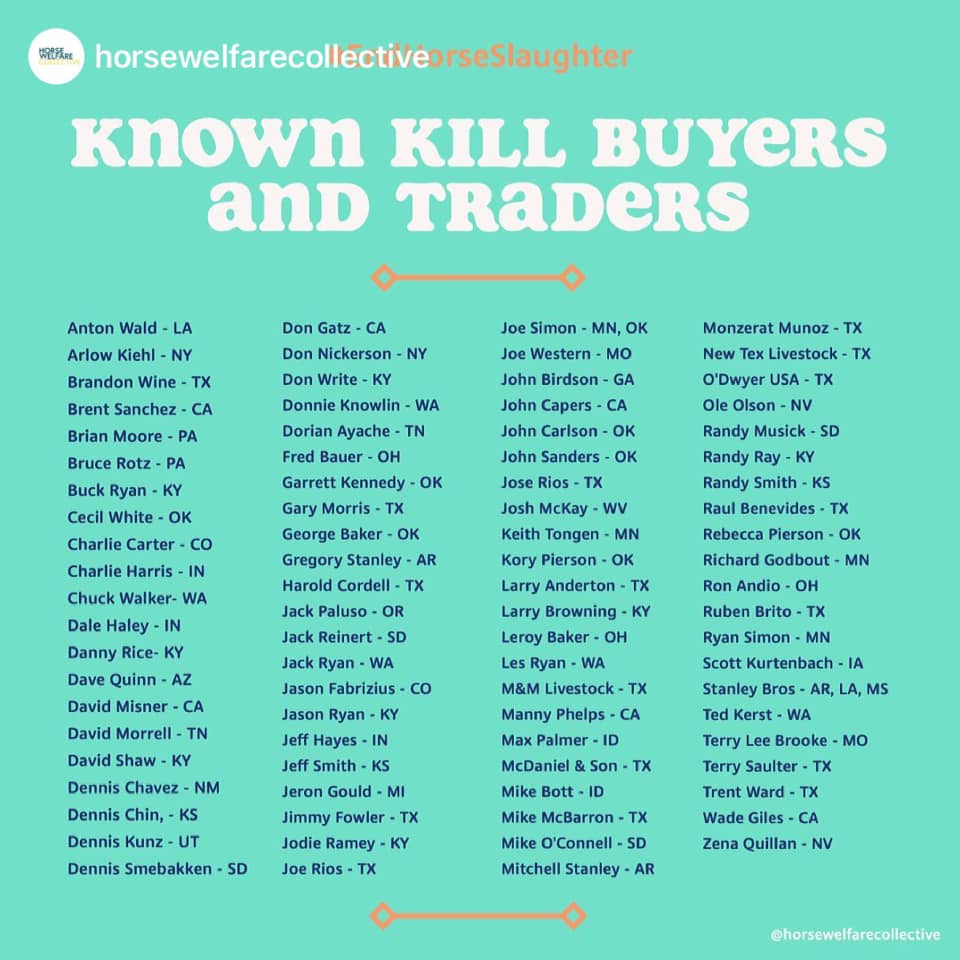 RESOURCES - Horse Welfare Collective
This list was found on the Horses in our Hands Facebook page.
The link to this post is: https://www.facebook.com/horsesinourhands/posts/308601417447310

You can find more information about horse auctions and more by using the Auction Database on this website.
To find the database go to the site MENU. Click on ABOUT. Click on HORSE AUCTIONS. Search by state, names, terms.

Stolen Horse International is not the author of this public list.
Back