Who

IS

That Person Anyway? Did You Check First?
By Ellen Wright, NetPosse.com, January, 2012©
It seems as though everything these days comes with an expiration or "use by" date-milk, batteries, water,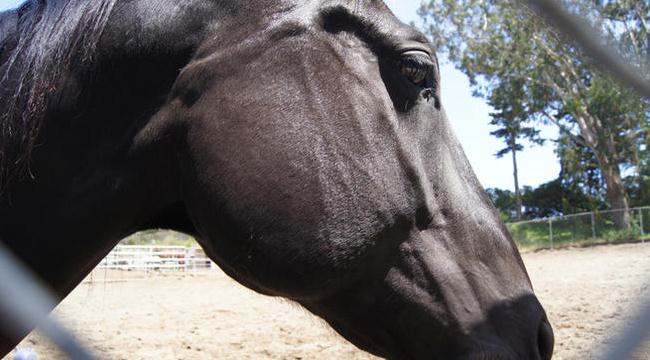 computers, cars, and, sometimes, we feel as though relationships with our horses fall into this category. Certainly race horses have a limited "useful" life on a track. Some will prove early on that they "don't have what it takes". Others will burn out fast. There will always be the ones who will suffer an injury that will need long, expensive rehab-and they just are not worth the cost to the owners. Still others just age out of their prime.
Those that do not have the currently fashionable bloodlines are frequently sold to "rehabbers", "retirement farms", "rescues", or the like. They are usually sold with the stipulation in writing, that they are to be rehabilitated and rehomed as a riding animal or retired, but not ever to be directly euthanized, sold at auction, or sold for slaughter. One of the programs is called "Turning for Home".[i] The exact terms of the contracts vary. They were born of a need to address a public relations nightmare for the racing industry-the kill buyers were driving right onto the racetrack barn grounds and buying "killers" straight off the track.
Why are we bringing this to your attention?
Because Great Scott Farm in Pennsylvania hired a new trainer, Kelsey Elva Lefever, 24, who was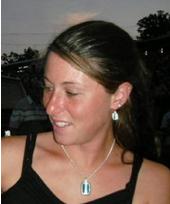 working there. Lefever was well-known in the Pennsylvania horse world for competing with show ponies and draft horses at shows like Devon. She traded extensively on the internet. However, she is now fired from the position at Great Scott Farm because she was recently charged with felony Deceptive or Fraudulent Business Practices, felony Theft by Deception, and misdemeanor Theft by Deception after she bought 4 Thoroughbreds-ostenstabily for rehab and rehoming and resold them for slaughter in Canada[ii] via the New Holland Auction in Lancaster, PA.
Subsequent investigation has shown that she has sold at least 120 horses[iii], by her own admission, to contractors for Canadian buyers for slaughterhouses to be butchered and shipped overseas for human consumption.
How DID anyone finally find out what was going on? [iv] On May 16, 2011, four horses with lip tattoos were discovered in the trailer of a known kill buyer at the New Holland sale barn. Lefever sent a text message to a friend of hers, Amy Groninger, telling her to say that a third person had taken the horses to the sale barn, where the lip tattoos were checked by Sonja Matthews, Director of Maryland's Animal's Angels who passed the information on to Deborah Jones of Thoroughbred Identification, Protection, and Advocacy in California.
Jones called the former owner-who was irate when he found out about the likely fate of the horse. He'd given the horse to Lefever along with $200 and 10 bags of feed in exchange for her assurances that the gelding would be rehabbed and rehomed. He contacted first Jeffery Cassel of the Pennsylvania State Racing Commission who advised him to contact the Pennsylvania State Police.
It turns out that Groninger was supposed to adopt that horse in exchange for another horse that she had gotten from Lefever that was not working out. Groninger lost her chance at this horse because she was unavailable at the time the horses were being trailered to the sale. Lefever allegedly offered to waive the sale price of the horse she has if Groninger would help her defuse the situation with the gelding.
Groninger told state trooper Shelly that Lefever called her later while appearing to be intoxicated, saying: "I'm gonna call Deb Jones and invite her over for horse kabobs, f--- that lady. And I got some rabbit stew and we are gonna wash it down with Hannah (a pot-bellied pig, according to Groninger)."[v]
According to the affidavit given by Trooper Shelley, Lefever is also quoted as saying "I killed every one of those f---ing horses, over 120 of them, if they only knew. I only have five left and the ones that you have. Every one of them is dead. I don't even know their names and there wasn't a goddamn thing they could do about it because they gave me those horses. I didn't sign one contract for any of them and there is no paper trail from Bruce (Rotz, the buyer for the Canadian slaughter plant), so they have to prove it." (The ones she is referring to someone else having are the ones in the care of Groninger.)
Kelsey Lefever was released on $20,000 bond and is awaiting a Feb. 6 hearing date.
Sometimes you do have to rehome a horse. It happens. You do what you can, but it doesn't work out. We understand. Here's some tips to make sure you don't get scammed.
Ask for references. Any good, reputable person or outfit is proud of what they do. Any hesitation on their part-run, don't walk in the opposite direction!

Check those references out! Do NOT be lazy! Actually go to those places. Calling on the phone isn't good enough. Anybody can say anything they dang well please on the phone. Get in the truck and go out there.

Get a written transfer of ownership and have written stipulations put in it. If you want the horse back if they decide they don't want him anymore, put that in. If you don't want him sold at auction or to a kill buyer, make sure that goes in. Make sure the person signs it. Make sure money changes hands-even if it is only a dollar bill. (It's a legal thing, but it makes the paper mean something.) Have copies for both parties.

Make sure the horse is permanently identified. (HINT! HINT!) We'd like to point out that the reason this woman was "busted" was

because

the horses were tattooed.

Keep all the records in a safe place-preferably in two or three. Fire, flood, and theft happen. Hedge your bets.
---