CNN say, "The catastrophic flood devastating Louisiana is now the worst natural disaster to strike the United States since Hurricane Sandy four years ago. Thousands of people in Louisiana have lost everything they own and need our help."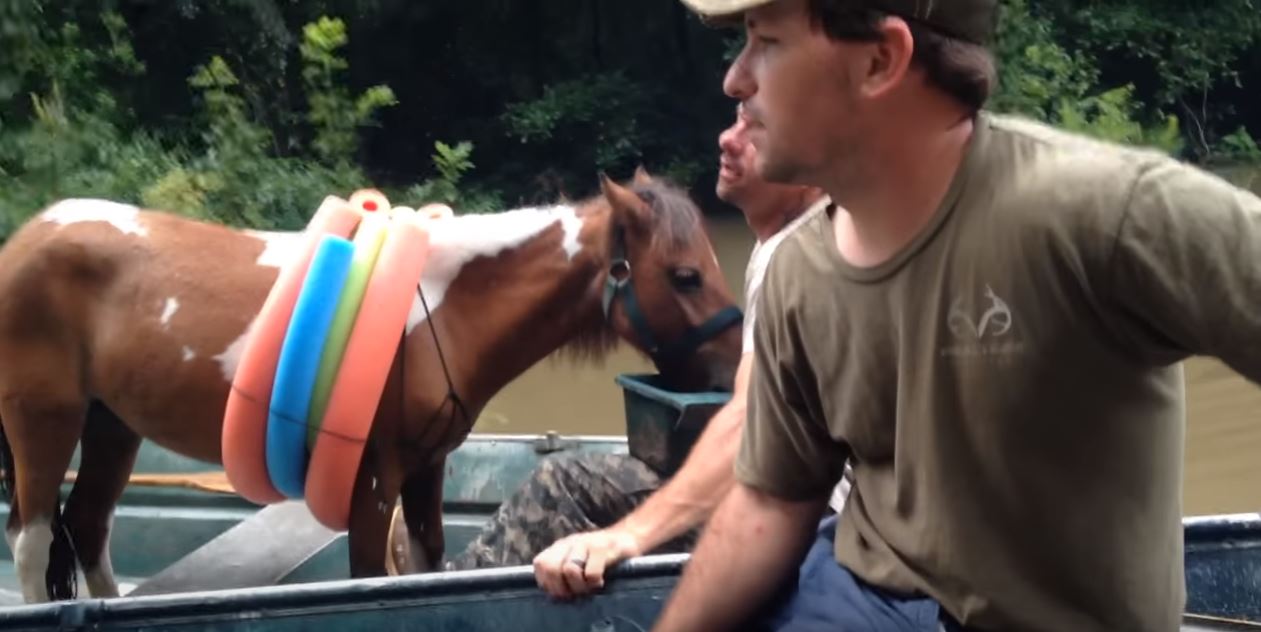 And help was given to this family by the Walker Police Department in Walker, LA., by helping this father do his best to make sure his daughter didn't lose a second horse that she loved dearly.
Chris Jo Wri told Stolen Horse International, "My daughter's Thoroughbred died just two days before the flood. I was not going to leave her mini behind."
This touching video provides a window into the watery world devastated by this disaster.
You do what you have to do to survive and protect your family. In this case this pony was a family member the Wri family could not do without. Luckily for them they were able to bring this loved one to safety", says Stolen Horse International founder, Debi Metcalfe. "We love happy ending stories and this one just warms our hearts."
"When the rescue boat arrived to my house I had them bring my kids and wife out while I stayed with the horse. While they were getting my family out I got our boat in the front doors and had the mini inside our house. After getting her in the boat I pushed the boat outside and waited for the other boat to tow us out"'
Our prayers and hearts go out to all of the victims of this flood. Our sincere thanks is extended to all the agencies, volunteers and others who have helped in any way during this disaster. We'd like to send a special thank you to the brave work of the men helping in this wonderful rescue. We can't say it any better than Chris does below.
"These wonderful guys and a Walker PD officer helped me get my little girl's mini horse out of my house. My house is built up 5 feet off the ground and we had over a foot of water in our house. Thank you guys and Walker PD, we love you and could never repay you for not only saving us but saving our animals too."