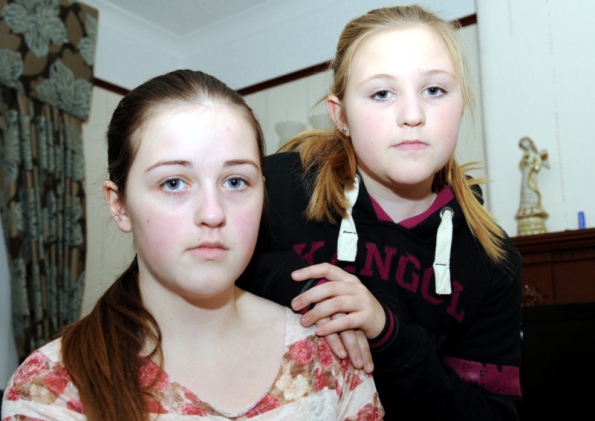 UK October 17, 2012 - A schoolgirl is still waiting to be reunited with her horse more than a year after it was stolen.
Gilliane Grainger last saw her trusty steed Bless in August last year.
The 14-year-old from Avonbridge had only been bought the animal by mum Alison the previous May, following the death of her grandfather.
The jet-black horse, which stands at 15 hands, quickly became a much-loved member of the family and was stabled at Milnholm Farm, close to the Grainger's home.
Christopher Young, a former stablehand, was charged with its theft at Falkirk Sheriff Court on September 20, fined £150 and ordered to pay £400 in compensation.
Young is appealing the conviction.
But despite the outcome of the court case, the Graingers are still waiting to be reunited with the animal, which was subsequently sold.
Alison, a Church of Scotland minister, said: "The new owners say that they bought Bless in good faith and will not return her. My understanding is I would now have to pursue a civil court case in order to have her returned – and that's something I just can't afford as I am currently a full-time carer for my elderly mother.
"It just seems crazy. How can something that was stolen from you not be returned to you?
"It's a very difficult thing to try and explain to a child. The way I see it, the horse should be returned to us and the other party should be compensated."
The family have turned to their local MSP, Angus MacDonald, for help.
Alison added: "He's been a fantastic help throughout this whole ordeal."
Mr MacDonald said: "This has been a very stressful time for Mrs Grainger and her family.
"It would seem logical to expect that after someone was charged with the theft of the horse, found guilty and fined, that the stolen goods would be returned to the original owner. However this has not happened in this case.
"I have been involved with the case from the very early stages and hoped when I heard about the guilty verdict that the matter would be closed and Bless would be returned to her family.
"I have contacted the Procurator Fiscal on behalf of Mrs Grainger and I hope serious consideration will be given to ordering the return of the "stolen goods" and Bless can be reunited with her family as soon as possible."
---
RESOURCE: The Falkirk Herald, http://www.falkirkherald.co.uk/news/local-headlines/avonbridge-girl-wants-her-bless-back-1-2567920
POSTNOTE: If you think this only happens in the United Kingdom, you would be wrong. There are many cases in the United States where a stolen horse is not returned to the rightful owner and the owner ends up in court. Laws vary from state to state and may not be ones that protect the owner's rights the way one thinks.