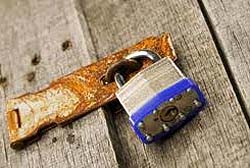 We're proud you did. However-as the law enforcement people will tell you-padlocks and hasps will only keep out honest and slightly dishonest folks. If people REALLY want to get past that thing-well, you might as well kiss it good-bye if all the protection you are willing to give is a padlock! That's just a fact.
Now don't get us wrong-putting the padlock on means you made an effort in the right direction. That's what we are proud of you for doing-moving in the correct direction. So many people "shut the barn door after the horse is gone" so to speak. That is when they call NetPosse and we help them try to locate their stolen/missing property. It doesn't have to be this way.
Cases in point: In December 2011, two men were arrested in the Pinnacle, NC area for breaking and entering, possession of stolen property, larceny, destruction of personal property, and other charges [i] They're hardly the only ones.
In Washtenaw County, MI, three pole barns were broken into with tools and equipment taken[ii]. The sheriff's department listed items such as a generator, power drills, angle grinder, welder, paint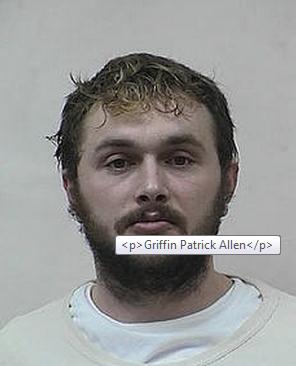 Griffin Patrick Allen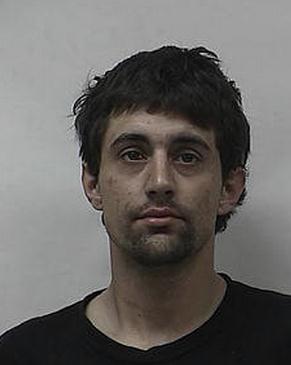 James Lee Cecil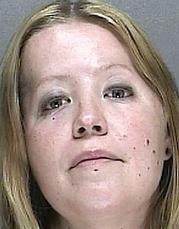 Lauren Cogswell
pump, chainsaws, and other equipment. Two of them were in the Augusta Township and one was in the Ypsilanti Township. No one has been arrested in these break-ins.
A vigilant owner chased down and held a man until the sheriff's deputies arrived[iii]. After a further struggle, Casper Brown, 39, was arrested and charged with breaking in to four barns in the Sheridan Township, Calhoun County, MI. Arrested later and also charged in the break-ins was his 18 year old son, also named Casper Brown. Law enforcement found a pick-up truck loaded with items identified as belonging to the property owner.
Lest you think this is all east of the Mississippi, this one is just in from UT[iv]. (We're starting to wonder about the family members involved in these nefarious activities?!) Tyrel and Garrett Gressman, who are cousins, were arrested and charged yesterday with essentially looting two barns just this past weekend alone. Law enforcement seems to think that they may be responsible for quite a bit more. Just at Fifth Rock Ranch, they wound up spending two DAYS loading up expensive saddles, bridles, and other equipment after cutting through a padlock. Estimated value of the items stolen is somewhere around $200,000. They even stole a red Dodge pickup and spray painted it black. Then they used it to help haul the stuff they stole and to store some of it in. Everything from the ranch is marked with the ranch brand-Rocking Lazy G. If you see the brand on something, call the police.
From Volusia, FL, we found the story of a man who got tired of items missing from his barn-so he went hi-tech[v]. He set up web cameras-and he caught the person on camera just strolling in. Lauren Cogswell, 28, said she suffered from insomnia and went for late night walks. What she failed to mention was that her walks included stopping in people's barns, sheds, and garages and taking equipment to pawn for cash. Investigation showed that she made a regular habit of visiting area pawn shops-and rarely used her real name. She was charged with three counts of giving false owner information to a pawn shop, three counts of dealing in stolen property, two counts of grand theft and burglary of an occupied structure and armed burglary.(Oh, and just in case you are thinking the women are less of a threat-she was armed with a rifle. Just us-but we'll vote for the web cams and leave the apprehension part to the people with the shields who are paid to do that. It just seems safer that way! )
What should you do to protect your investment in equipment? Well, we have a few suggestions.
Take it home with you. We are not kidding. If people are present and paying attention, this kind of thing is much less likely to happen. Just think of all the hours when NO ONE is at that barn.

Mark it conspicuously. It might be ugly as homemade sin, but it makes it much harder to "fence" or pawn.

Insure it. That stuff is not cheap.

Install web cameras. If you can't be there, at least you'll have an "eye" on it. Be aware that it is only as good as the power supply.

Utilize low tech guards-dogs, guinea hens, pea fowl, geese, billy goats, etc.
Think before you buy-how can I protect this-and do I really need it? Then act accordingly.
---