By Ellen Wright, NetPosse.com, January, 2012
The Watts family of Plymouth, IN is asking that question. Like so many of us, they've heard the hunters go by during hunting season and worried about their horses. But they thought they were past that-hunting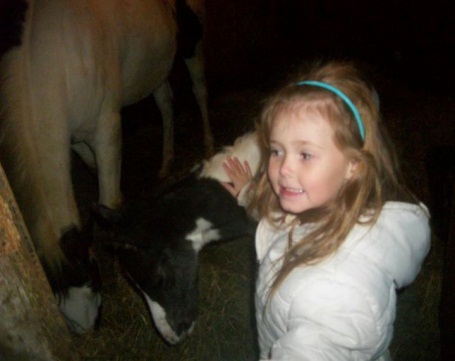 season was supposed to be over. And then—
Brian Watts, father to Sarah, went out to feed just like he always does. That was when he found Faith, the yearling filly that 6 year old Sarah had helped deliver the previous year, dead with a shot through her lungs. Sarah played more with that filly than she did with any of her dolls. Faith was going to be hers.
Stacy, Sarah's mom, says that they haven't told Sarah yet. Her parents have not been able to find the right words to say. It's a difficult task. How do you tell a child that her sanctuary was invaded and that "her horse" was killed for no apparent reason other than the fact that she was a convenient target?
"I didn't know what to say, I had no words," said Brian Watts. "These (horses) are like our kids to us."[i] The Watts say that the pain in indescribable.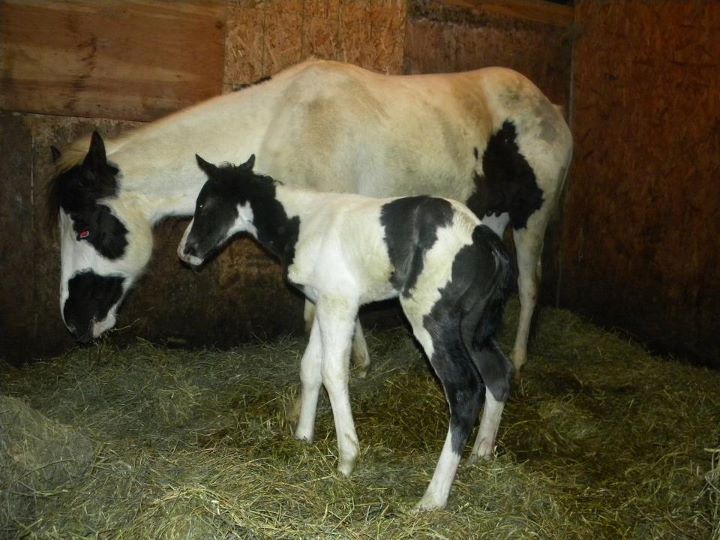 The shooting is clearly not an accident. It was a precise kill with a round the size of a man's pinky. There is also the fact that there was no "mistake" in identifying the horse for a deer. (See photographs) Whoever pulled the trigger did so deliberately.
Living on a quiet farm, the Watts never thought they would have a nightmare like this. Now they do not want their daughter to grow up in fear.
They'll get another foal for their daughter to raise, go through 4-H, ride, and, hopefully, have for a long time. But it will be a long time before they tell her what happened to Faith.
In the meantime, the Marshall Country law enforcement is looking for the person guilty of this act. NetPosse is hoping that they find him before he escalates to something worse than horses.