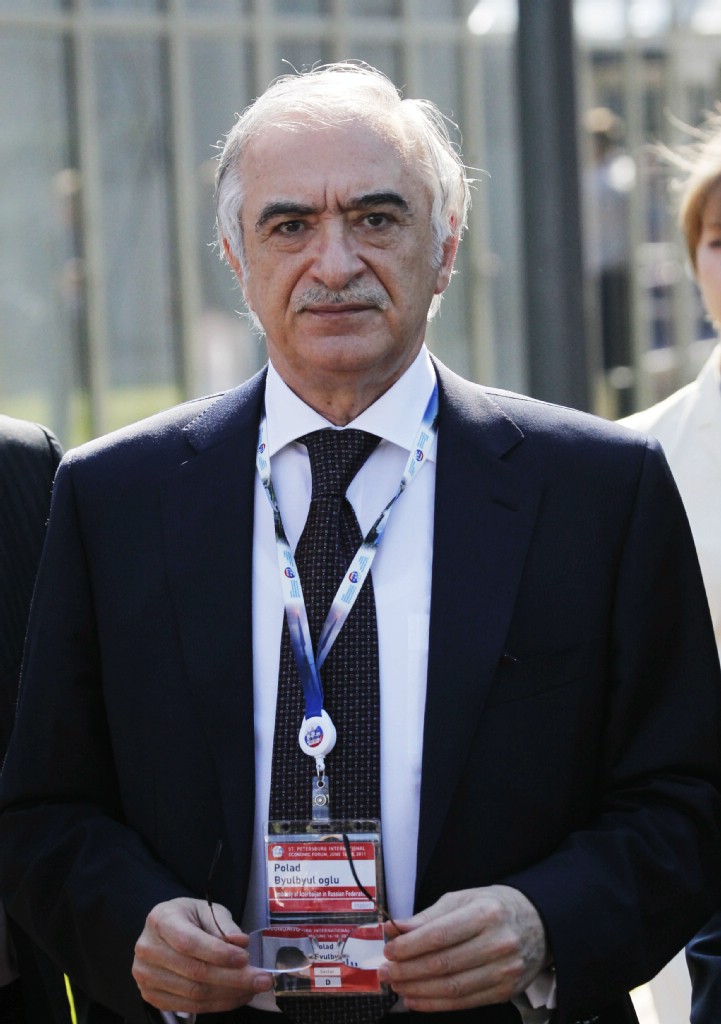 Russian Ambassador, Poland Bülbüloğlu
Theft can happen to anyone, anywhere. The following story is another example brought to you by NetPosse.com that proves you never know when, how, who or where "it" will happen.
September 17, 2011
YEREVAN, Russia– According to the website of the Azerbaijani Yeni Musavat newspaper four pedigree horses were stolen from the stage during shooting of a film in Azerbaijan.
Azerbaijani Ambassador to Russia, Polad Bulbuloghli, the "owner" of one of these horses is also playing a role in the film.
The Azg daily writes, "Bulbuloghli paid $100,000 US to purchase one of the pedigree horses and $70,000-$80,000 as paid for the other three.
"The first there horses were found the first three horses were found and one day later Ambassador Bulbuloghli's s horse was found as a result of an operative search, "the daily informs.
Resource: http://news.am/eng/reviews/2342.html
Polad Bülbüloğlu (Russian: Полад Бюль-Бюль Оглы; born February 4, 1945) is a Soviet and Azerbaijani singer, actor, politician and diplomat. Bülbüloğlu is currently the Ambassador of the Republic of Azerbaijan to the Russian Federation.