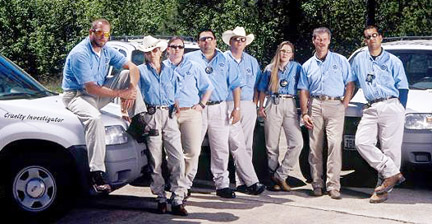 "My first call on my own was a Horse Theft…..I was like, Horse Theft? We didn't cover no Horse Theft in the Academy."–Quote from law enforcement website
Most ACO/LEO (Animal Control Officers/Law Enforcement Officers) NEVER even walk up to horse-never mind know the right questions to ask when called on to investigate a theft or missing report. They don't need to. (Exception being the Brand Inspectors-but even then, some of them are far better on cattle than horses-admit it, guys!) The Department of Agriculture Inspectors-well, maybe yes, maybe no. Problem is-we NEED you at those times. Whether you know it or not, you NEED us.
Think of us as 'translators'-we speak 'horse'. We also know the in/outs of the horse owner mind-and, quite honestly, horse owners-particularly the female-thinks differently from the rest of the human race. We can't explain it, but we know it because we are all horse owners ourselves.
People who buy and sell (and steal) horses for profit are also a different breed of human-and we are (sometimes unfortunately) familiar with that species. Many times we know where to find them, how to elicit information when no one else can, and get cooperation when time is of the essence. It's a skill you haven't needed to develop but we have-let us use it.
Plus-we have a few perks for you on this page-only for you. You must show your credentials to get them. We need to get to know you as much as you need to get to know us. Fair is fair.