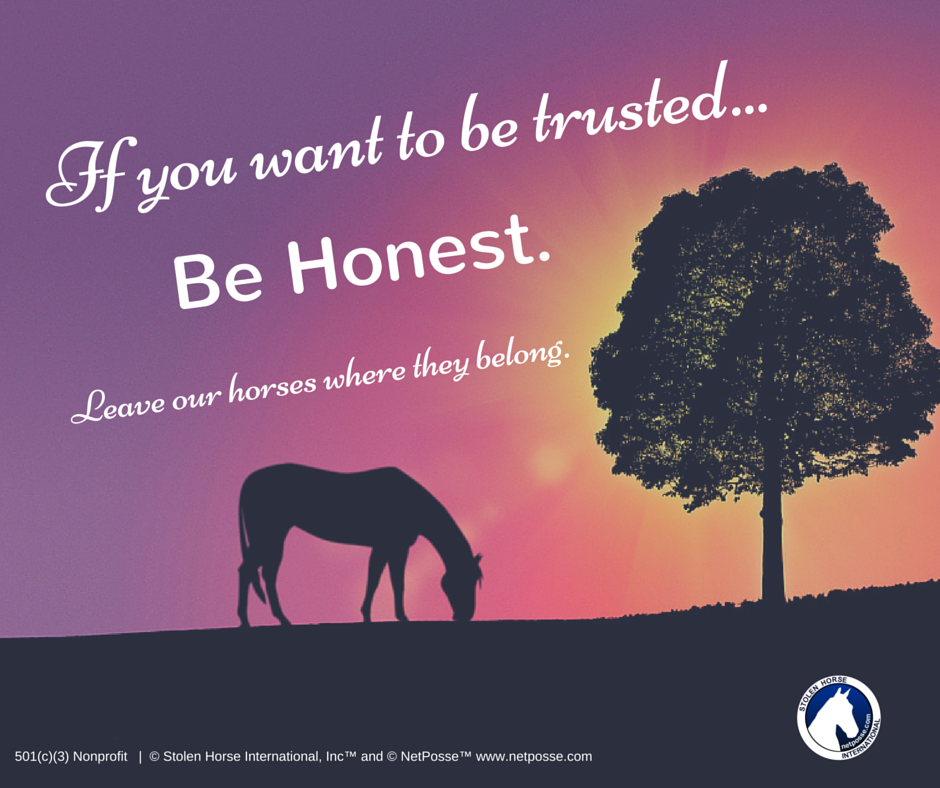 Life is not fair. I think we can all agree on this fact of life. But even knowing this horse owners still believe the odd notion that if everything is the same, it will stay the same or better. If only that were true.
If only we could predict the future and have total control over the safety of our horses—then there would be no need for concern. Continuously running from reality is a fool's errand.
Everyone is not honest. If they were then there would be no need for Stolen Horse International and NetPosse.com. Two more facts in the horse world in which we will agree.
It is because of this fact that our horses are disappearing right under our noses. And if a dishonest person steals your horse or takes your horse in a civil disagreement, what have you done to help prove ownership and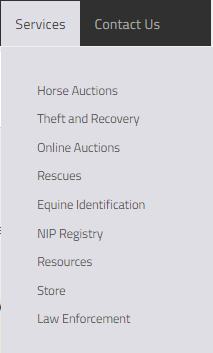 bring your horse home?
NetPosse.com Educational Outreach
" I personally am grateful that there's an organization like yours out there heaven forbid I should ever find myself in need but if I did you'd be the first place I turn to thank you for your hard work all volunteer." Sondra Dix, Facebook, June 25, 2016
Thank you so much Sondra, and so many others, for your vote of confidence in our efforts to help victims search for their horses. We appreciate you all so much more than we can ever express.
Many people don't think they need us until something bad happens. Nothing is further from the truth. You need us now, before the worst happens.
Please click on the tabs on www.netposse.com to learn how to protect your horse before "it" happens and you wish you had identified your horse. Or, you wish that you had written a better contract. There are so many helpful resources for every horse owner on the NetPosse.com website.
Register for an account and download some of the useful PDF documents in our Resource Center. (Under the services tab)
If you have a suggestion, tell us. Email us at stolenhorse@netposse.com wiith your idea.