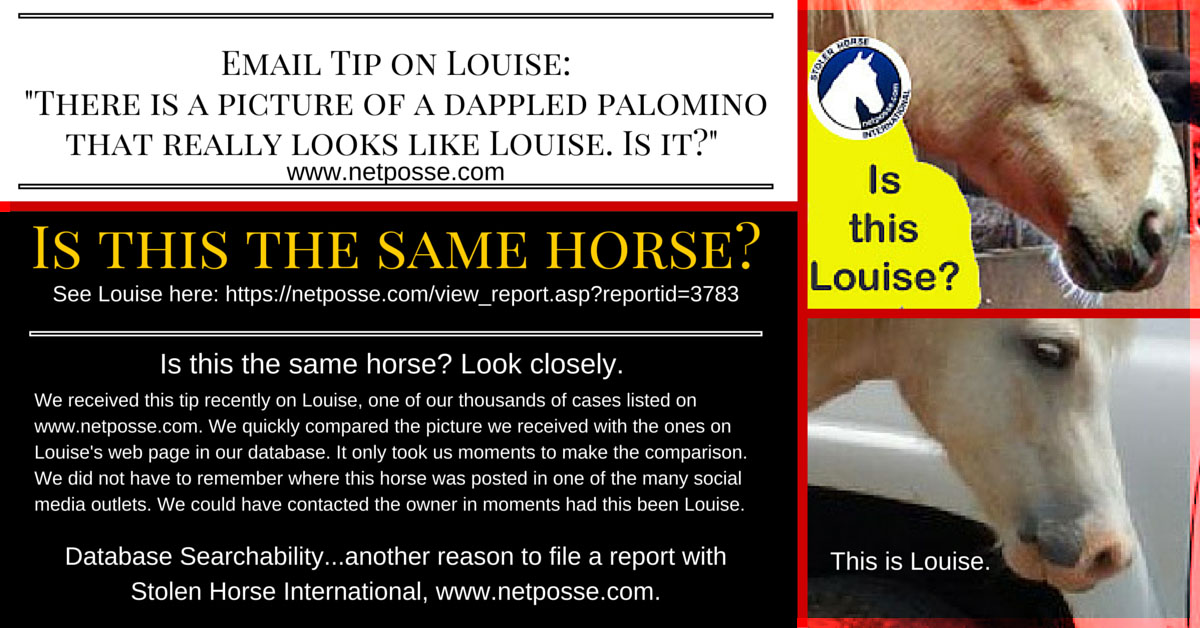 Why File A Report On NetPosse.com
There are many reasons why a victIm would want their horse or equipment on the only website in the world that has a fully searchable database with thousands of reports listings. Being able to match a horse you see with a horse we have missing is just one of them.
There is a small fee to file many of our reports. Why? The reason is simple. We are not just a social media page that is offered to anyone for free. Our website has thousands of dollars of expenses each year. The small fees associated with the reports helps offset those expenses.
Our networking contacts date back to 1997 when the original stolen horse alert was put on the internet by the founders of Stolen Horse International. Read how this organization started with the theft of Idaho, the first stolen horse alert on the internet to truly understand our motivation to help bring horses home and provide quality education.
All animals, not just horses that are involved in a natural disaster are free. The animal must be involved in a flood, fire, hurricane, etc.
Click on the REPORTS tab on this website to learn more about our reports and NetPosse Alerts.
Check out our REPORT FAQ to answer more of your questions. If you do not see one that addresses your question specifically, use the CONTACT US form above to ask.
#losthorsealert #missinghorsealert #stolenhorsealert #foundhorsealert