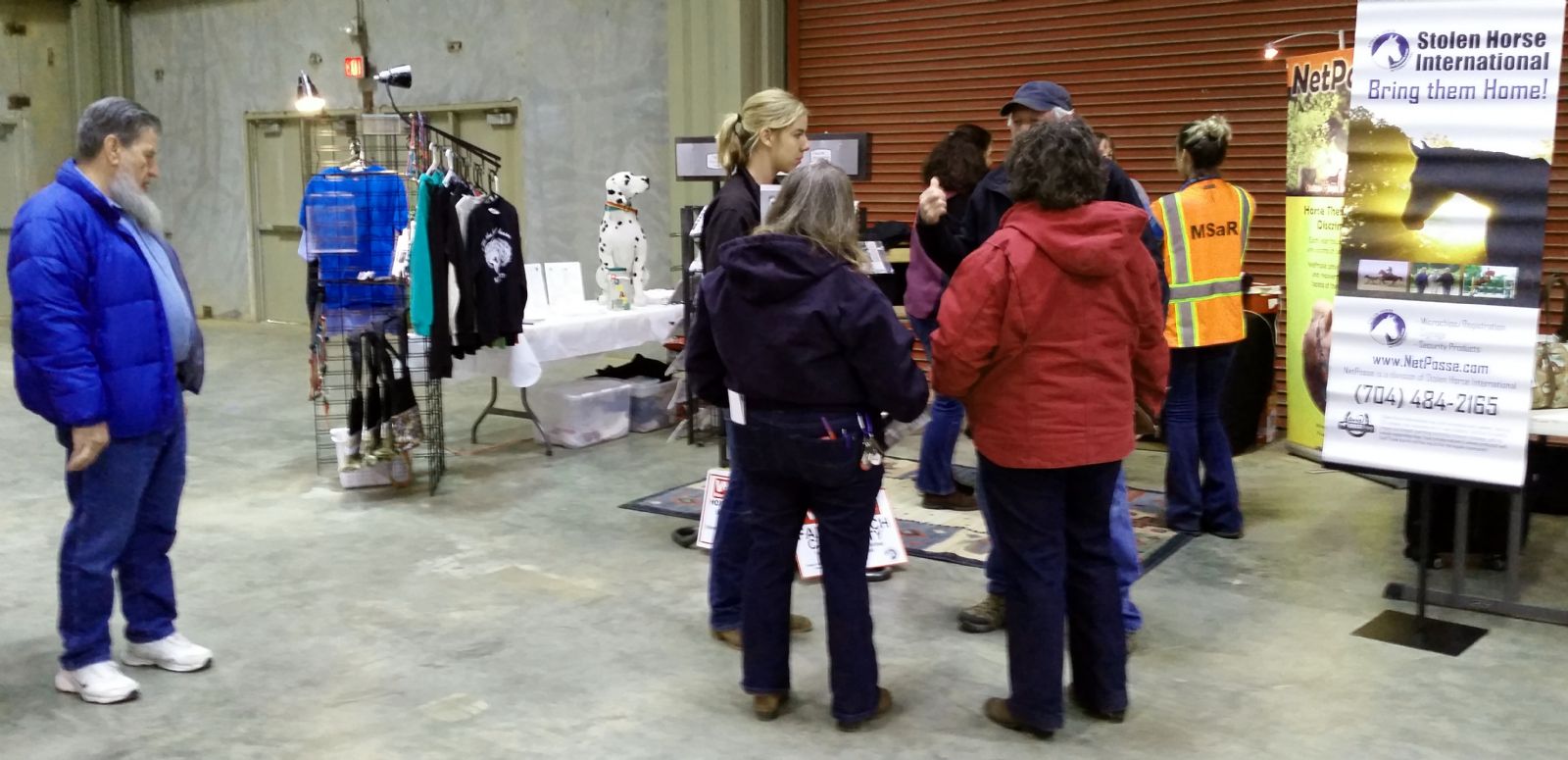 by Pam Miller
I spent the day with Debi Bailey Metcalfe & Harold Metcalfe at the T. Ed Garrison Livestock Arena, promoting Stolen Horse International, Inc., aka NetPosse.com, at the South Carolina Horse Expo on Saturday, February 6, 2016. We educated so many people today on our services and the importance of microchipping their horses.
I met an abundance of wonderful people, learned a lot, and left feeling exhausted; yet, so wonderful at the same time about the work that we do. So many people stopped by to thank us for all that we have done and continue to do to help find stolen horses!
The most overwhelming moment was meeting the mother of one of our victims that had five horses missing in a civil case from last September. We helped them to recover all five horses through the efforts of many volunteers. To hear her say, Thank you!", and see the tears in her eyes, was all I needed to know that what we do makes a difference!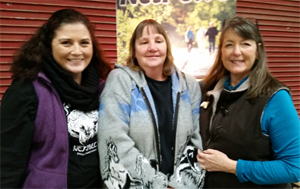 Then, I was able to finally meet one of the volunteers of a rescue that we had helped to recover a mule from an adoption agreement gone bad. Hearing her tell others, how much help our organization was in the recovery of the mule, just confirmed to me that the numerous hours our volunteers log each day are well worth it!
There is one thing for certain. Today may have been a Saturday and a day off of my full-time job, but I feel like I worked harder than I do in a typical day. I may not have a voice tomorrow, but that's okay. I accomplished a lot today - talking to all the wonderful people from my home state of South Carolina!
A special "Thank You" to Clemson University's T. Ed Garrison Livestock Arena and the SC Horseman's Council for such a wonderful event today!
Picturse from the SC Horse Expo
Here is a photo diary of our day at this event. We want to thank Pam Miller for joining us and giving of her time to help us. We encourage eveyone to come join us as a volunteer at one of our events. Inquire through the "CONTACT US" tab from this site. Type EVENT VOLUNTEER in the subject line. Check our schedule under "ABOUT US" to see when we are coming to your area.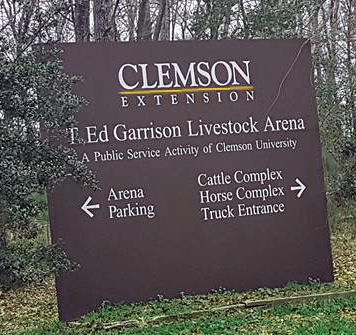 Our day starts the day before each event.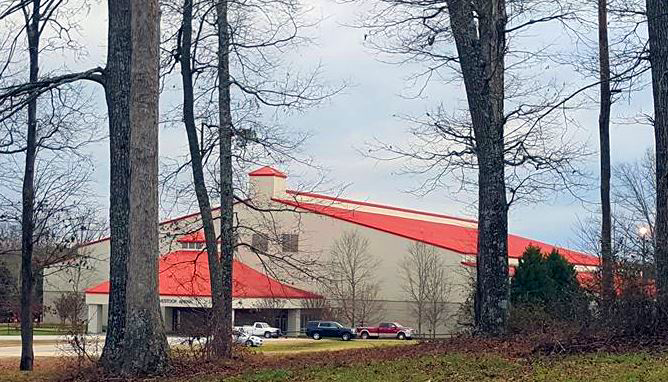 T. Ed Garrison Arena where the SCHC Expo took place.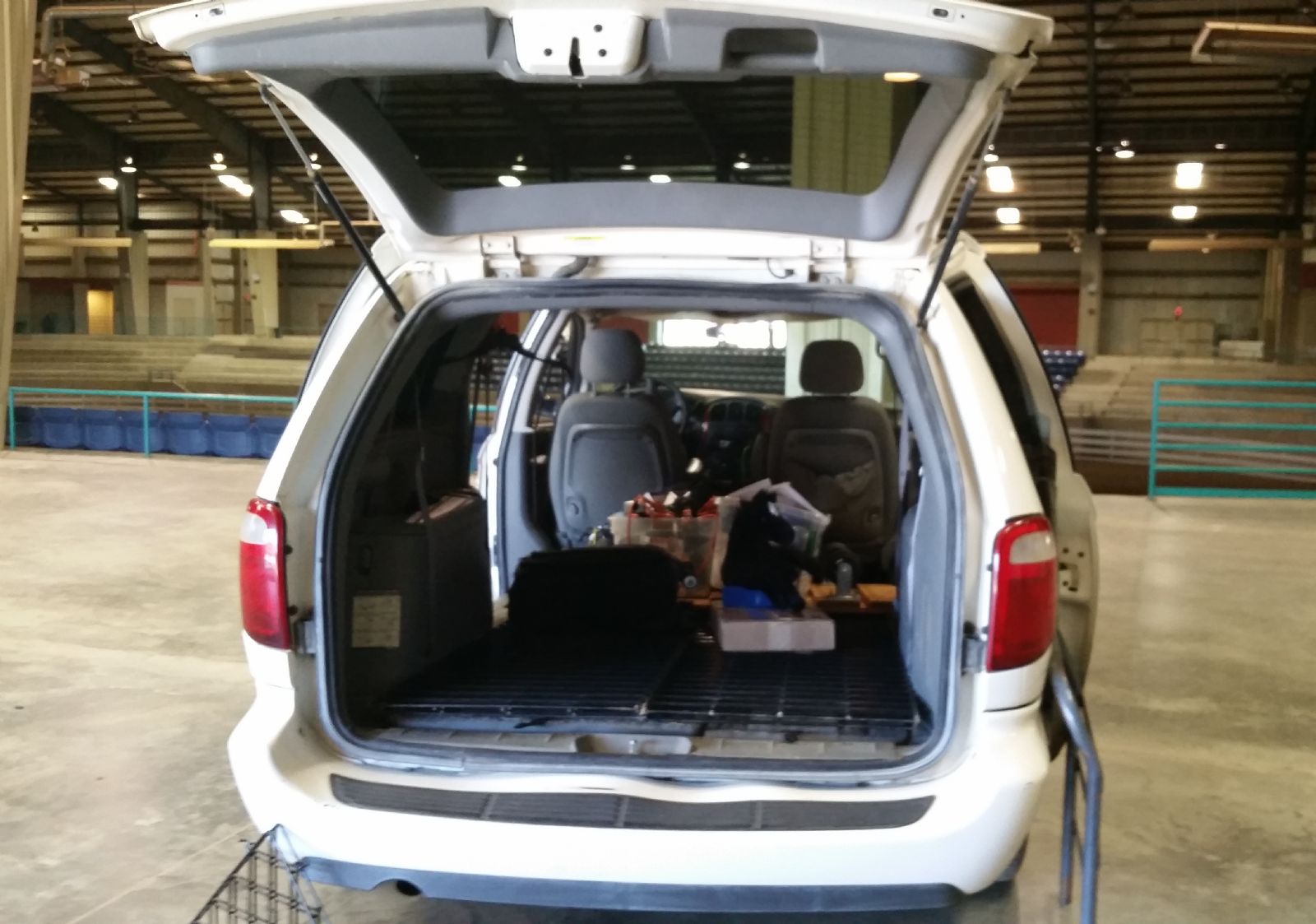 This van was full when we arrived. Keep your
fingers crossed. The van has almost 270,000 miles,
most of them put on it from trips like this one.
Anyone have a van they want to donate to our
program?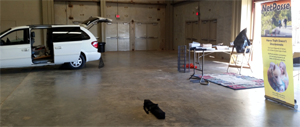 Set up in progress. It takes hours to set up each piece
of the booth. This is a small set up. The full setup takes
most of a day.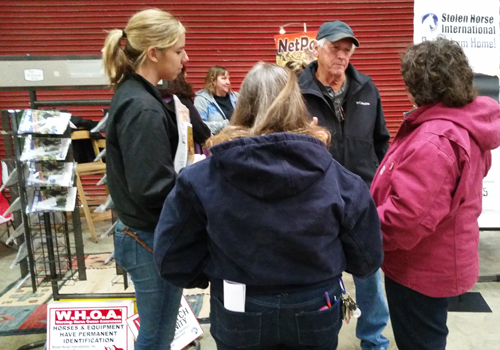 Harold Metcalfe takes a moment to teach.