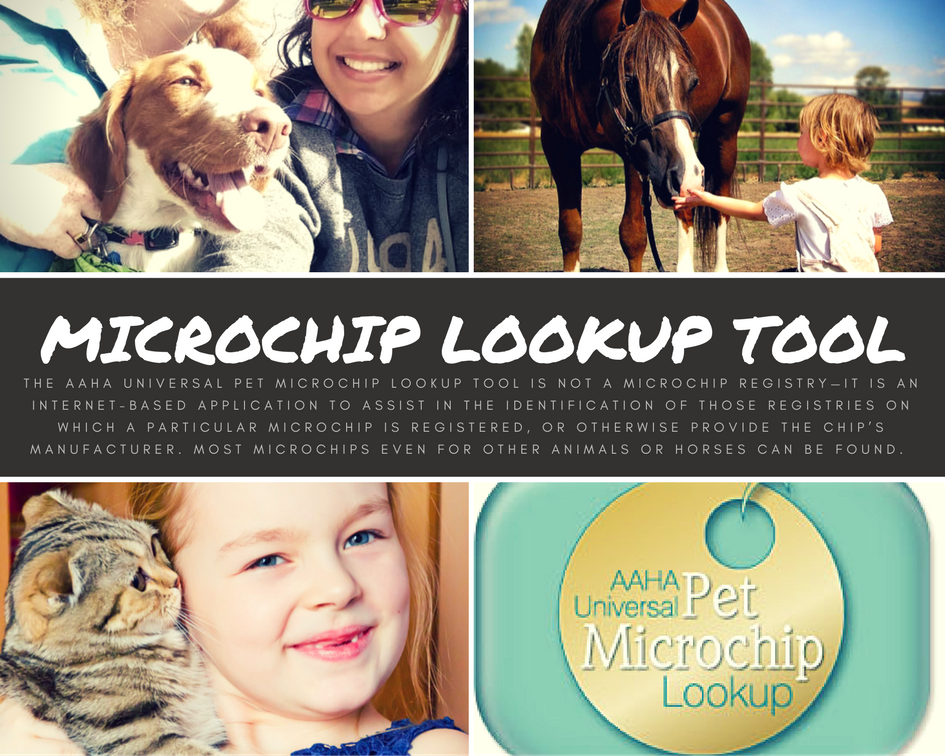 ---
We are happy to bring the AAHA Microchip Lookup Tool to you through Stolen Horse International. This took can be used to look up microchips for many of the microchip companies. This is a small animal look up tool. However since the microchip companies often put the same type chip into a small or large animal, this tool works for both.
Enter the microchip ID into the box on AAHA's website and click "Search".
Enter only the 9, 10 or 15 character microchip number, with no punctuation or spaces.
Do not include the microchip type code or manufacturer's name or abbreviation.
The results are returned with the most recent entry displaying first.
Therefore, start by calling the company listed first in the "enrolled with" box. If you are unable to get the correct information from the top record, work your way down the list.
---
Example: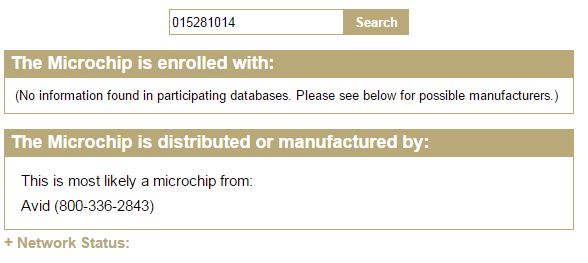 ---