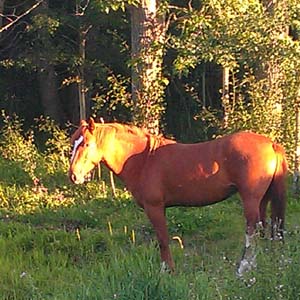 Published on Wednesday 8 August 2012 08:12THE average cost of a claim following an equine related theft has more than tripled in the past two years, a leading insurance company has revealed.
The figures, which have been produced by rural insurer NFU Mutual, also confirm that top of the list for items targeted by thieves are tack and horseboxes.
Overall, the cost of crime against United Kingdom agriculture was an estimated £52.7 million during 2011 – an annual rise of 6% in 'agri-crime' from 2010.
In addition to targeting farmers and rural homeowners, NFU Mutual claims data suggests thieves are also targeting horse owners and equestrian businesses as tack and horseboxes top the wish list for equestrian items.
The theft of tack and horseboxes accounted for 60% of all equine-related theft during 2011 with hay and feed coming in as the second most targeted items at 13%. Carriage-driving equipment, trailers, horses and electric fencing are also popular targets with an average claim cost of £4,700 – more than triple the cost in 2010.
Farms and livery yards are a favourite hunting ground for thieves because they are usually assured of a large haul. Saddles and bridles are often unmarked and easy to sell-on at car boot sales, markets and online auction sites but rugs, electric fencing and even wheelbarrows are also taken, with the latter proving very useful for transporting items of tack to a waiting vehicle.
RESOURCE: Farming Life, http://www.farminglife.com/equestrian/cost-of-equine-claims-triples-in-two-years-1-4138311