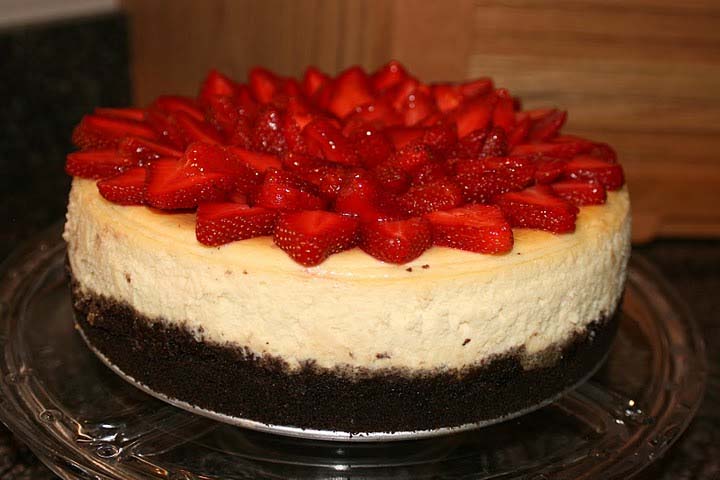 Just in time for Valentine's Day -- NetPosse Cheesecake Auction
Delicious gourmet White chocolate strawberry cheesecake.
No short cuts here!
Made with only Philadelphia cream cheese, 6 FARM fresh eggs, Ghiradelli white chocolate, Fresh Strawberries and a touch of Amaretto! Sliced strawberries line the bottom of this cheesecake, and chocolate cookie crumbs hold the creamy and delicious white chocolate cheesecake inside. Delish! 8 inches x 3 inches.
The cheesecake has been donated and will be made by Fran Iwanicki, Administrator for Horse Evacuations East on Facebook.
BID NOW: To bid go to Stolen Horse International, Inc. aka NetPosse.com on facebook and place your bid underneath the cheescake on the page. We will contact you at the end of the auction for payment and shipping address.
Bidding begins: Saturday, February 4, 2012
Bidding ends: Tuesday, February 7, 2012 evening at 9 EST
Proceeds for the cake will go to help pay for the expenses for our Stolen Horse International booth at Road to the Horse in March. Events such as this help us provide education that is like no other in the horse industry, allow us to talk about our victims, provide information that may help a horse come home and provides networking opportunities that helps people understand more about our organization. The approximate cost include: Booth: $650, Fuel: $120, Room: $401 Meals: $200, Debi Metalfe's Fee: $0, Educational value: Priceless! Donations are greatly appreciated.
Shipping: The cake will be made and shipped fresh to you. Shipping will be calculated and added after the bidding is over. Your bid does not include shipping. If you live in or around Statesville, NC you can arrange to pick up the cake.