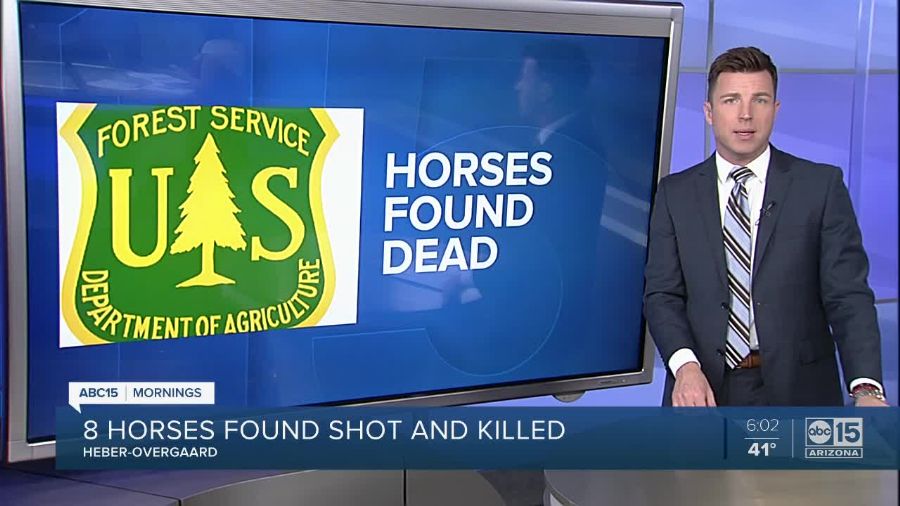 IN THE NEWS FOR YOUR REVIEW: AZ
Eight horses were found shot and killed in the Heber-Overgaard area, according to the Apache-Sitgreaves National Forest.
Apache-Sitgreaves National Forests Law Enforcement investigators on the Black Mesa Ranger District say horses were found with gunshot wounds.
Black Mesa Ranger District is asking if anyone sees any deceased or injured horses to please contact them immediately at 928- 535-7300.
For the full story please go to
https://www.abc15.com/news/state/eight-horses-found-shot-and-killed-in-heber-overgaard-area
.
------------------------------------------------------------------------------------------------------------------------------------------------------------------------------------------------------------------------------------------------
RESOURCE: ABC 15, Arizona, by Clayton Klapper,
https://www.abc15.com/news/state/eight-horses-found-shot-and-killed-in-heber-overgaard-area