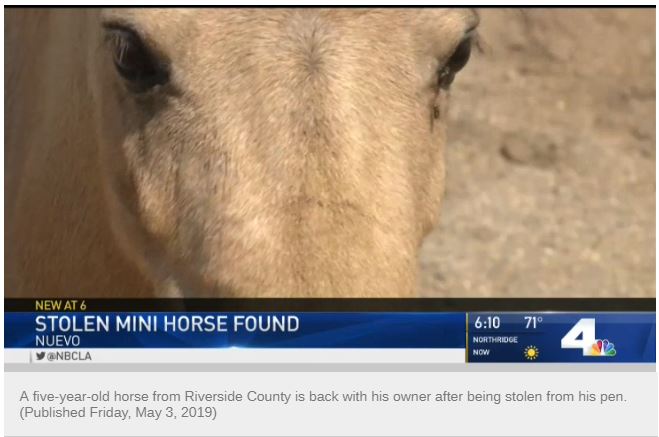 A miniature pony stolen from his pen in Riverside County was found safe Friday and reunited with his family.
Brittney Cunningham noticed her 5-year-old horse Rumble was missing a week before, Friday, April 26 in the morning.
Click here to read more and to watch Rumble's recovery video with NBC News 4.
Resource: NBC NEWS 4, By Marcela Valdivia | Published May 3, 2019 at 2:55 PM | Updated at 6:55 PM PDT on May 3, 2019 | https://www.nbclosangeles.com/news/local/Stolen-Riverside-County-Miniature-Horse-Found-Safe-509449061.html