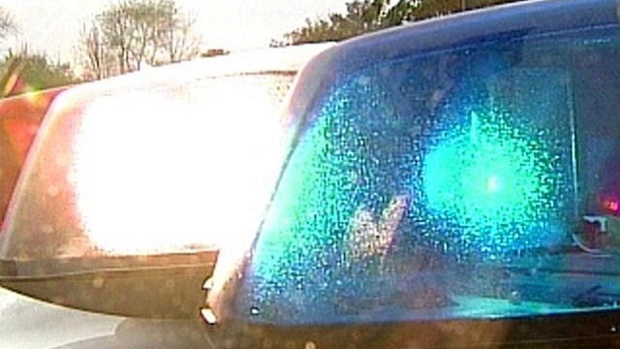 A hand witnessed protruding fro
m a horse trailer seen traveling on Interstate Highway 35 recently led to a high-speed pursuit into Cotulla and the arrest of two individuals, authorities said.
Roger Ramirez, of Laredo, and Carlos Patricio Gonzalez III, of Encinal, were detained Thursday and charged with conspiracy to transport and transportation of undocumented immigrants, federal court documents state.
The La Salle County emergency dispatch received a report at about 1:45 p.m. Thursday from a freight truck driver who said he had seen a hand sticking out of a horse trailer that was being towed by a dark-colored Ford F-250 pickup truck near mile marker 50 in the northbound lanes of IH-35, Marc Robertson, La Salle County Sheriff's Office spokesman, said in a release.
The pickup truck driver, identified as Ramirez, allegedly attempted to evade capture by leaving the interstate at mile marker 65.
Ramirez's path into Cotulla was blocked by a law enforcement vehicle at the Nueces River bridge. He then drove back onto the interstate and traveled a mile before driving into Cotulla on FM 468, continuing on Leonard Avenue, Robertson said.
"With La Salle deputies following, Ramirez drove southeast on Leonard Avenue through five stop signs at intersections until he reached a dead end and steered the truck and trailer into a service alley. He then caused the Ford to crash into a fence post," the release states.
Ramirez climbed out of the damaged vehicle and ran the distance of one city block before he was stopped and cuffed by a sheriff's deputy, according to Robertson.
Court records state Gonzalez, identified as a passenger in the vehicle, was immediately detained by deputies.
During a search of the vehicle, one man was discovered in the back seat of the load vehicle. Traveling in the horse trailer were three adult women, four adult men and a teenage boy, Robertson said.
Border Patrol agents conducted an immigration inspection and found all nine individuals to be undocumented immigrants.
Medics of the La Salle Fire Rescue & EMS were dispatched to treat Ramirez, Gonzalez and one other individual. They were transported to the Frio Regional Hospital.
Gonzalez suffered a fractured leg and received medical attention, a criminal complaint filed in the case states. Ramirez and the undocumented immigrant did not sustain any reported injuries.
All three individuals were transported from the hospital to the Cotulla Border Patrol station for processing, according to the complaint.
During post-Miranda interviews, Ramirez and Gonzalez allegedly admitted to transporting the undocumented immigrants for financial gain.
In addition to his federal charges, Ramirez faces prosecution for evading arrest or detention, and a range of traffic violations that include reckless driving, Robertson said.

Laredo Morning News online article