By Ellen Wright, NetPosse.com 2012 ©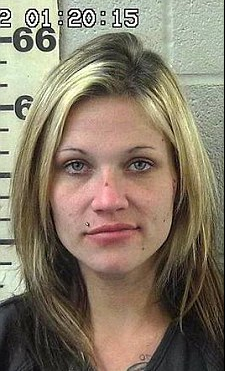 It is commonly accepted among criminologists and psychologists that all "crooks" start little and escalate. Generally speaking, this is because of two cause and effect relationships: A. "the thrill" of the activity, and/or B. the necessity of financing whatever addiction got them into crime in the first place. It is relatively uncommon to have both operating at the same time, but it is possible.
This is a case in point. We are unable, of course, to access the complete criminal background of the people involved, but it is likely that, given the story published, they started out with petty theft and shoplifting. Juvenile records across the nation are sealed-it takes a court order to get them and only for very specific reasons. Any records that we might obtain would be from age 18 (or age of majority in that state) onward.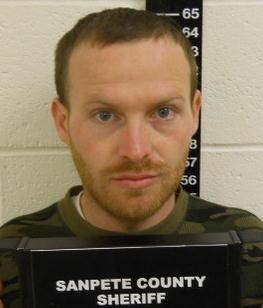 Here's what we DO know: On December 28, 2011, Mount Pleasant, UT, Angela Hill Atwood, age 25, and Logan McFarland, age 24, started a two-state crime spree by breaking into a home and stealing guns, money, and two saddles while an accomplice, Allison Boudreaux, age 45, distracted the homeowner by feigning interest in a trailer that she had for sale. As things turned out, this homeowner can consider herself lucky. This pair needed bigger thrills.[i]
From what the law enforcement officials have pieced together, methamphetamines fueled this criminal trip from Maroni, Utah over into Oasis, Nevada. Here's the list of crimes that MAY be connected to this pair:
December 29-car stolen, Moroni, UT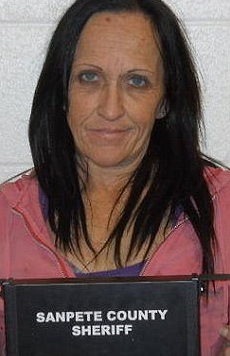 December 30-elderly couple found murdered after home invasion and robbery in nearby Mount Pleasant, UT
December 31-botched carjacking in West Wendover, NV-woman shot in the head survives; fought off young woman and young man when they tried to steal her car.
Weiss, NV—car stolen from West Wendover, NV is found and a Volkswagen Jetta is stolen.
Oasis, NV—High speed chase (>100 mph) to a ranch where apprended.
Hill-Atwood claimed that she never even met McFarland until December 31 when he kidnapped her. Police say evidence seems to prove otherwise. According to the woman in the botched carjacking, the person who pulled the trigger on her was Hill-Atwood. She will be charged with attempted murder. She has waived her extradition from NV.[ii]
Logan McFarland has decided to fight extradition to UT. They will both be facing murder charges in the deaths of the elderly couple when charges are filed. He has been charged with second degree felony burglary in that case.
Allison Boudreaux has first degree felony burglary, obstruction, and several other counts are being filed against her. Two other people have been charged in the crimes and the sheriff's office says more may well be involved. They are also not ruling out additional charges against the individuals already charged.
Takeaway Lessons for the Rest of Us
If you have to leave your house (or barn) to "show" a horse, trailer, or whatever, try to make sure someone is there to "guard the shop". The days of trusting people are-for the most part-gone, sad to say. If there is more than one coming to look, be vigilant. "Light Fingered Louie" may be one of them.

Pay attention to everyone at the gas pumps. Look them in the eyeballs and let them know you saw them. Criminals hate the idea of being identified. It just makes their skin crawl-which is great from our point of view.

Do NOT talk on the cellphone while pumping gas. It is distracting and it "sets you up" for a carjacking. If you have to make/receive a call, get IN the car and LOCK the doors. Remember: if somebody shows up with a gun, start the engine and floor that thing. Let him worry about the gas hose!

Many people in very rural (remote) areas do not lock their doors at night – they "feel" safe. Times have just changed. With the advent of drugs like cocaine and methamphetamine, the users can-and will-do anything to get their drug of choice. What is worse-if they had morals or inhibitions, they lose every shred of them. Appealing to their "better natures" not only is unlikely to work, it is likely to enrage them. Lock your windows and doors and take security precautions.

Motion detecting lights and cameras work well and can be cost effective.

Small, yappy dogs, guinea hens, geese, donkeys, and a number of other guard animals can alert you to the presence of intruders.
Put the electronic toys away and pay attention to what is going on around you! It not only may save your horses and equipment from being stolen-it could save your life!